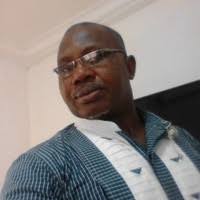 African Nations Cup 1980 winner, Okey Isima, became a superstar playing for Holy Ghost College, Owerri in the Mid 1970s. He moved from Abbot Boys Ihiala and one of those who lured him to Imo State, Stan Okeke was going to be dragged to Portugal by the Eagle.
Okeke, son of Prof. Ambrose Okeke could not make the trip to Europe because all the dad wanted for his son was academics, not soccer.
It is an interesting story. "I was quite close to Isima and his brothers, Azubuike and Ndu. We were so close that he almost successfully took me abroad to play professional football but for my father," Okeke said.
"I was actually one of those who persuaded Isima to join us at Holy Ghost College because we were treated like professional footballers and he was too big a player to remain at Abbot even as it was the School that produced John Azinge," he added.
Azinge was a member of the East Central Academicals team that won the Adebajo/ Manuwa Cup for Nigerian secondary schools in 1971.
The former school boy joined Enugu Rangers but his career ended in 1975 following a motor crash around Ijebu Ode along the Benin- Sagamu Highway.
Azinge was injured alongside reserve keeper John Uwanaka and Chike Ikebuaku. Left back Chukwuma Onyeaghala lost his life with five supporters. One of them was known as Rainbow.
Holy Ghost College, threw up good footballers. Also known as HOGOSCO or Arugo, the school was blessed with stars like Patrick Ekeji, Johnny Nwadioha, Obed Ariri, Godwin Gbenimacho (Mature), Emma Merenini, Alphonsus and Adolphus (Sukana) Dike.
The school produced Titus Okere, Jones Habor, Uche Ejimofor, Chimeziri Igoni, Kingsley Ufere, Bruno Obi ( Banquo Bruno), Robert Amadi, Tony Merenini (Takwa) and international athlete, Daniel Ogidi.
Prof. Fabian Osuji, Arthur Nzeribe, Elkanah Onyeali and Charles Oputa ( Charlie Boy) passed through Holy Ghost College.
"At Holy Ghost, some of my team mates were Isima and Merenini. I changed to the school from Christ the King College (CKC) Onitsha", Stan added.
Prof. Okeke kept eyes on his first son especially after he did not scale the school certificate exams in 1976. The young man went to Obizi High School, Mbaise to resit the exams in 1977.
"My father actually cut short my soccer career so apart from some local clubs in Owerri, I didn't play further. I was a star player at Ihiala XI".
Isima had a rewarding career, winning the African Nations Cup with Nigeria in 1970 after lifting the African Winners Cup with Rangers in 1977. He was at the Moscow Olympics before turning to Vitoria SC in the Portuguese league.
Merenini, who doubled as East Central State 100 metres champion won the African Winners Cup with the Flying Antelopes in 1977. He flew to the United States for further education at Alabama A and M University.
Prof. Okeke was a lecturer at the Alvan Ikoku College of Education Owerri before moving up to the University of Nigeria Nsukka. The Okekes lived at Shell Camp, Owerri and I am sure the man wanted his son to dig into oil as an Engineer.
With soccer ruled out, the younger Okeke settled for a career in journalism. His father could tolerate that.
READ ALSO: Abia Female Guber Candidate Promises To Promote Girl Child Education
"Emeka, that my father sef, he had this aura that made him seem larger than life, a strict disciplinarian who would never do you any special favour as his child, you must earn everything.
"However, his name opened doors for us , his children as some people in very high places were his students either as principal or in the university. The man tough, Emeka," he revealed.
The tough man died at 92 in 2016. Stan cried like a baby. "It was so painful to me for several reasons," he said.
Journalism was a bed of roses until General Sani Abacha visited Enugu as Chief of Army Staff in 1986.
"I will never forget my encounter with Abacha. You don't interview especially while in motion. I braved it. I walked up to Abacha and interviewed him. That was at 82 Division, Enugu.
"Afterwards, his Security Officer, Hamza Al Mustapha craftily arrested me as he didn't want people around to know what was happening. Luckily for me, Governor Emeka Omeruah of old Anambra State then, noticed it before we got to Mustapha's dreaded vehicle and pleaded with Abacha on my behalf and I was released. If to say I been enter that car…"
Omeruah and Abacha were friends in Kano as young men. Although both joined the Army albeit at different periods, the former was redeployed to the AirForce after the Civil War.
The good side was when Daily Star published Okeke's first article.
"It was an entire centre spread and for weeks, I spread out the paper by my side anywhere I was."
He credits Coach Sunny Aguta with the achievements recorded by the Holy Ghost College football squad.
"We had a good coach, Sunny Aguta ( Sunny Soccer), who, I think, played for Vasco Da Gama, Enugu. We called him coach, not Games Master. He was good and we played out hearts out for him."
I was at Government Secondary School, Owerri and some of us looked at Arugo Boys with disdain because we felt they were not as academically sound.
In cricket, Holy Ghost knew next to nothing. In soccer, they were our masters. All through my years in the 1970s, OGSSIAN could not play ball. Arugo defeated us 2-1 in 1974 on their way to cup glory in East Central State. In 1975, they made it worse, 4-0.
The annoying part was that the coach of Government Secondary School, Baldwin Aguta was the elder brother of the Holy Ghost Coach, Sunny Aguta. A senior member of that Mbieri family, Justice Richard Aguta became Chief Judge of Imo State some years after the elevation of Charlie Boy's dad, Justice Chukwudifu Oputa.
Okeke changed newsroom. From Daily Star to Satellite, to Sun.
"The best years of my journalism career were my Daily Star years because that's where I was made. In Satellite Sports, we were simply the best in Enugu, Imo and Anambra. We did well, kudos to my deputy, Victor Ugwu and Raph Ezieke."
I asked after his younger brother, Isidore, a product of Government Secondary School, Owerri. His story touches the heart.
Okeke opened up. "It hurts, better forgotten. Isidore died on the eve of my younger sister's wedding. Very avoidable death because if I knew he wanted to drive to Ihiala on that day, I wouldn't have allowed him.
"On the wedding day, he kept appearing to our sister who kept asking what us what was going on, that Isidore was appearing to her at the reception. Everyone but her, knew what happened. From that point, she cried throughout the reception. What a wedding day."
The Interviewer was interviewed and he summed it all up.
"Well, I have paid my dues. I look back with great pride and a sense of fulfilment. Sadly, I am presently down with a stroke but God has been faithful and with him, all things are possible. It is well, my brother. Thanks for remembering me Emeka. Thank you so much."