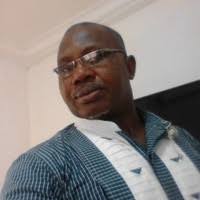 When you hear the slogan 'Eko for Show' it does not apply to Governor Babajide Sanwo-Olu of Lagos State. He is a politician and seeking re-election but did one good that remained a secret until recently.
Green Eagles legend, Henry Onyemanze Nwosu, has a new crib in the mega city as he tries to get back on his feet after battling a life threatening ailment.
Sanwo-Olu has been responsible for Nwosu since he was brought from the Asaba Specialist hospital to Lagos. The governor pleaded that his intervention should not be made public.
It is remarkable that Mr. Governor is paying the bills from his pocket. He has neither summoned a cabinet meeting nor put a call to the Lagos State Accountant General to visit the treasury.
Nwosu's former captain, Dr. Segun Odegbami let the cat out of the bag and regrets any embarrassment the publicity could cause Sanwo-Olu.
Odegbami said : "Not for one day has this benefactor sought publicity ( infact he has avoided it like a plague) or gratitude for his actions. He (Sanwo-Olu) insisted that everything to be done for Henry will be paid for from his personal purse and without recourse to public fund. He insisted also that no credit should come to him for anything done."
The Delta State government will be happy that Nwosu is in good hands. However, Warri Boys may be wondering how Lagos succeeded in taking the ex- Eagle out of Asaba when ' Warri no dey carry last'.
The Chief Medical Officer, Asaba General Hospital, Peace Ighosewe confirmed that Delta State Governor Ifeanyi Okowa did everything within the state's oil wealth to bring Nwosu back to shape.
" From the time we knew who he was, because he chose to be anonymous when they came, the state government had taken over his treatment and other things," Ighosewe explained.
Nwosu equally acknowledged Okowa's support. The Delta State governor who is a medical doctor, had ordered Nwosu relocated to a private room and asked his family not pay outstanding bills.
"I appreciate the love that the Delta State governor, Senator Ifeanyi Okowa has shown me", Nwosu said.
However, news spread that the former international was not responding well to treatment. Infact, there were suggestions to fly him abroad.
READ ALSO: Cleric Bags Life Imprisonment For Defiling 11-Year-Old
Trust Lagos. Nwosu was born in Surulere and attended Ansar U Deen College before switching to St. Finbarr's, Akoka.
Patrick Doyle, a Warri Boy, is President St. Finbarr's Old Students Association, Lagos. Nwosu is Igbo, from Umuoye Naze in Owerri North Local Government Area of Imo State. Bestman Jumbo – Nze is Special Assistant Youth Matters to Sanwo-Olu. Like Nwosu, he is Igbo.
To cut the long story short, Nwosu was moved to Lagos. And when Sanwo-Olu got wind of the developments, he threw his weight behind Doyle and Jumbo- Nze.
From the governor's wallet, rent for the new house has been settled. The apartment has also been furnished to taste. Nwosu became a Lagos landlord as a teenager in 1980.
President Shehu Shagari had rewarded each member of the African Nations Cup winning Green Eagles with a flat in FESTAC town, Peugeot 504 car and national honours. Nwosu was the youngest member of the squad.
The school boy international was one of the pioneer Flying Eagles. His contemporaries were Stephen Keshi, Franklin Howard, Sylvanus Okpala, Humphrey Edobor, Edema Benson, Sam Igwenagu, Prince Afejuku, Idris Musa, Lucky Ibhafidon, Yomi Adedeji and Bright Omokaro.
Nwosu was a delight to watch and warmed his way into the hearts of fans. In 1981, he came off from the bench in Lagos to earn the Eagles an España '82 World Cup qualifying final round ticket.
Foes, Guinea got a 1-1 draw in the Conakry first leg. In Lagos, frustration set in as the game drew to a miserable end. Then Nwosu came and struck. Nigeria won 1-0.
At the Moscow ' 80 Olympic Games, Nwosu was the only Nigerian who scored. The Eagles did not qualify but were drafted shortly before the opening ceremony to replace Ghana Black Stars who joined an American boycott over the Soviet invasion of Afghanistan.
Kuwait defeated Nigeria 3-1 in the first game. Czechoslovakia came and it ended in a draw. The Europeans scored in the 25th minute.
Nwosu equalised six minutes to time in a duel he bagged a yellow card with the trio of Sylvanus Okpala, Emmanuel Osigwe and Leotis Boateng.
Captain Segun Odegbami and Aloy Atuegbu were withdrawn for Shefiu Mohammed and Muda Lawal respectively. The other good news after the draw was that Bassey Eyo Honesty was in Moscow as a referee.The Czechs advanced to win the soccer gold medal with victory over East Germany in the final.
Nwosu would have won a second African Nations Cup gold medal in 1988 but was denied by referee Idrissa Sarr of Mauritania who disallowed his clear header into the Cameroonian net.
Sarr then donated a penalty to Emmanuel Kunde in the 55th minute after Sunday Eboigbe's harmless clash with foxy Roger Milla. The Indomitable Lions won 1-0, the second time Nwosu and the Eagles would lose to them in the grand finale of the African Nations Cup.
Many Nigerians felt the referee tried to impress new CAF president Issa Hayatou who had taken over from Ethiopian, Ydnekatchew Tessema.
Hayatou, a former long distance runner for Cameroon, had been sent to Lagos in 1973 to learn the rudiments of football administration from Patrick Okpomo at the NFA secretariat.
Nwosu was in the New Nigerian Bank, Benin. team that won the WAFU Cup for Nigeria in 1983 and also retained it in 1984. The Bankers would have taken the trophy for keeps in 1985 but Nigeria withdrew after Africa Sports fans attacked Shooting Stars in Abidjan.
Nwosu came back against his old team in 1988. Playing for another Ivorian club, ASEC Mimosas, he scored for the visitors at the Ogbe Stadium in a WAFU Cup game. It ended 1-1. And he was happy.
" ASEC pays me, I did my job", he told journalists after the match. NNB qualified but lost to ASFAG, Guinea in the finals.
In 1990, Nwosu was in Kaduna with ASEC, against Ranchers Bees. He was not dressed for the game. He watched with team mate Jonathan Sogbie of Liberia. Tarila Okoronwata played for the visitors.
The Bees won the cup in Abidjan after the second leg. Sogbie, also known as Boye Charles, played for Scion, Switzerland and became popular for marrying Charles Taylor's ex – wife Jewel.
Nwosu started with Bhojson, moved to Wema Bank, both in Lagos before joining New Nigerian Bank. He returned to ACB, Lagos. Beyond Nigeria, the midfield dynamo was also at Racing Bafousam, Cameroon.
As coach, he handled Golden Eaglets, Ibom Stars, Iwuanyanwu National, Union Bank and Gateway, respectively. (Daily Trust)