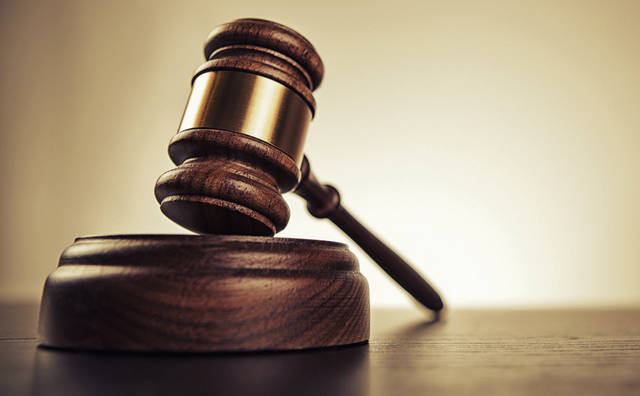 An Abeokuta High Court on Thursday sentenced cleric, Nurudeen Balogun, to life imprisonment for sexually abusing an 11-year-old girl.
Balogun, who had pleaded not guilty to the one-count charge, was, however, convicted of the offence.
Delivering judgment on the matter, Justice A. A. Akinyemi, held that the prosecution proved it's case beyond reasonable doubt
Akinyemi held that the evidence presented by the prosecution was tenable.
"I find him guilty as charged and the punishment is mandatory, which is life imprisonment.
Akinyemi, therefore, sentenced Balogun to life imprisonment.
He said that the sentence would serve as a deterrent to others who perpetuate in such act.
Earlier, the Prosecution Counsel, Mrs O. A. Ogunbadewa, told the court that the convict commited the offence on Jan. 1, 2019 and Jan. 2, 2019 respectively at Odeda area of Ogun State.
According to the counsel, the survivor, together with her siblings and their mother, went to visit their grandma on Dec. 31, 2018.
READ ALSO: Lagos REC Will Not Be Redeployed – INEC
She said that the incident happened when the survivor was left behind with the grandma.
Ogunbadewa further said that the cleric (Alfa) was occupying a one-room apartment at the boy's quarters in the grandma's building.
"The girl was outside playing when her grandma called her to assist Alfa to hold some wire, when he (Alfa) was helping grandma to fix an electrical fault at the second boys' quarters.
"On Jan. 1, 2019, while the victim was helping the defendant out, he told her that he was going to do something for her but she should promise not to tell anyone or else she will die.
"The defendant lay the victim down, removed her pants and had sexual intercourse with her and threatened to kill her, if she told anyone.
"Also, the next day, Jan. 2, the defendant came into the victim's room while she was sleeping and also had sexual intercourse with her," Ogunbadewa said.
She further said that several months after, when the victim returned home to her mother's house at Bode Olude in Abeokuta, she told her elder sister that she wanted to kill herself.
She said the comment prompted her elder sister to ask further questions, adding that she later explained what transpired between her and Alfa at grandma's place.
Ogunbadewa said that the elder sister later relayed the story to their mother, which led to the arrest of the convict.
She said that the girl was taken to Odeda General Hospital and the doctor confirmed that she had been defiled.
She said that the offence contravened Section 32 and 33 of the Child Rights Law of Ogun 2006.
The News Agency of Nigeria (NAN) reports that Balogun was 28 years when he committed the offence but now 32. (NAN)