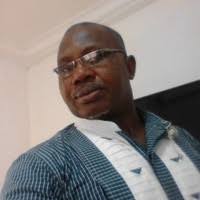 Breel Embolo scored a brilliant goal for Switzerland against Cameroon. Not celebrating it makes no sense to me. In Africa, we call it medicine after death. Whatever stopped him from playing the ball into Middle East skies.
Embolo should have excused himself from the game. Rashidi Yekini did it for Nigeria when the Super Eagles faced his Portuguese club, Vitoria Setubal in a 1994 friendly.
Embolo chose Switzerland over Cameroon in 2014. As a professional, such emotions should not be displayed so brazenly. And before the match, he knew what was expected of him.
"It is my hometown and my mum and dad come from there, my family, most of them come from there so it is a special game for me and my family," he said.
Yekini refused to play against Nigeria and had no regrets over his decision.
"It is possible at club level but I would not do it against the Eagles. I will not try it. I'd prefer to watch instead of playing against my country," Yekini emphasised.
I was Executive Editor of Sportstar, a weekly, in 1993. One of my colleagues, Joseph Omoremi, had a way of making the rather reticent Yekini open up.
Omoremi got the gangling striker talking freely. How he did it, I would not know but the stories kept flowing.
Yekini, playing for Africa Sports, Abidjan against Iwuanyanwu National was promised big money by Club chairman Simplice Zinsou for every goal he scored against the Nigerians in a 1990 CAF Champions League match.
The Ivorians took the first leg to Stade Losseni Soumahoro, Seguela. Yekini scored in the 18th minute. Ifeanyi Aghenu made in 1-1 in the last minute of the game.
The second leg at the Ogbe Stadium, Benin saw homeboy, Thompson Oliha getting a first minute goal. Again, Yekini scored in the 18th minute to draw his side level. Iwuanyanwu won 3-2.
While Embolo refused to celebrate against his country, Sam Abouo Dominique would have been over the moon if he scored for Cote D' Ivoire against Nigeria. The Ogoja man said Nigeria had enough talents so playing against his home country meant little.
Embolo left Yaounde as a little boy. His parents could not work out their marriage. Mom moved to France with the six -year -old and found love again, in a Swiss. The new family later relocated to Switzerland.
Embolo played for the Youth teams of his new home before turning professional at Basle. He joined German side Schalke. From there the player switched to Borussia Monchengladbach. In the summer of 2022, Monaco took him back to France.
Dominic Solanke has Nigerian blood. He did not look back when the England Under 19 team demolished Nigeria 8-1 in the Suwon Four Nations Tournament, 2016.
Solanke scored against Nigeria in the 25th minute to open the flood gate of goals. Ademola Lookman, Ovie Ejaria, Fikayo Tomori and Josh Onomah, all Nigerians, played for England.
I am sure Manuel Obafemi Akanji and Noel Arinzechukwu Okafor, both Nigerians and Embolo's Swiss team mates were not moved by the no celebrations.
Chinaza Okoro loved to score against Nigeria. Playing for the Equatorial Guinean female team Nzalang Femenino, she scored against Falcons in a WAFCON duel in Oleh in 2002 and scored again in Abuja to deny the Nigerians a place at the 2016 Rio Olympic Games.
Blessing Diala also played for Nzalang Femenino and did well to dethrone Nigeria as African champions, for the first time.
Onyeka Gomero cried buckets for not scoring against Nigeria at the last FIFA Under 17 Women's Championships, India 2022. She represented the United States. The Americans were eliminated by Flamingoes.
Chioma Ubobagu was in the United States squad that stopped the Falconets in the semi finals of the Japan 2012 FIFA Under 20 Women's Championships. Feyisayo Awujo's Canada lost to the Falconets at the Costa Rica 2022 edition of the competition.
Maurice Edu played for USA against the Dream Team at the Beijing 2008 Olympics.
The Nigerian Juniors could not make it to the grand finale of India 2022 where Vicky Lopez, of Nigerian background but playing for Spain, was waiting. The Spaniards lifted the trophy after beating Colombia.
At the FIFA Under 20 Championships, Colombia 2011, Recce Wabara and John Ayodele Ngoo played for England against Nigeria and won 1-0.
Flying Eagles coach, John Obu watched as the duo tormented his team. Wabara, wearing jersey No. 19 was injured in the 19th minute but Ngoo lasted the distance.
Ngoo is Cameroonian, like Embolo. His grandmother was Nigerian and they lived in Ibadan.
Angelo Ogbonaa featured for Italy against Nigeria in a 2013 friendly at Craven Cottage, Fulham. Both teams settled for a 2-2 draw. Nigerian journalist Mike Awoyinfa watched as Diasporans taunted Ogbonna.
Mario Balotelli, the Ghanaian whose sister is married to Obafemi Martin's, was not spared as he was tagged 'Ghana Must Go'. Bright Dike and Shola Ameobi scored for Nigeria.
In 2014, the Super Eagles returned to Craven Cottage. Their opponents, Scotland had a Nigerian, Ikechi Anya. Again the match ended in a 2-2 tie.
READ ALSO: Akwa Ibom North West: Akpabio Gets The Nod To Appeal Judgement
The quartet of Muri Ogunbiyi, Jonas Oketola, Moussa Latoundji and Razaq Omotoyosi represented Benin Republic against Nigeria. All are Nigerians.
At the Tunisia 2004 African Nations Cup, Ogunbiyi could not ignore his Enyimba team mate Vincent Enyeama. Eagles coach, Christian Chukwu laughed it off. Muri was sanctioned by his Ghanaian coach, Cecil Jones Attuquayefio.
Souley Mountari played for the Black Stars against Super Eagles at the Ghana 2008 African Nations Cup. Zakari Adebayor came with Niger Republic when they eliminated Nigeria from CHAN 2016.
Embolo was not born when the United States defeated England 1-0 at the Brazil 1950 World Cup. It happened at Estadio Independencia, Belo Horizonte.
The man who captained the Yankees, Ed McIlveny, was British. It was England's World Cup debut. Their opponents traveled to Brazil by sea and went partying on the eve of the clash.
Americans did not care much about the game and the players were not expecting to punish mighty England whose manager Walter Winterbottom benched his best player, Stanley Matthews.
The goal was scored by one Haitian named Joe Gaetjens. One of the US players, Frank Borghi must have admired some of the names that appeared for England. They sounded like motor cars. Ron Bentley and Austin.
Borghi knew about vehicles for he drove mortuary vans as an undertaker. That result literally killed England.
Embolo will not die for scoring against Cameroon. He scored his first Mundial goal and has his girlfriend Naomi and daughter, Naliya to live for.
Born on Val's Day, February 14, 1997, he is still in love with the Indomitable Lions.
Unfortunately, Cameroon manager, Rigobert could not sing a Song in his first World Cup outing.