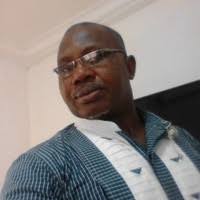 You are just through with secondary education, getting ready to hit home for some deserved rest you are accosted by officials of one of the top clubs in Africa who drive you straight to camp and in the next couple of days, you make your international debut.
That was what happened to Emmanuel Merenini in 1976. An accomplished star and member of the dreaded Holy Ghost College, Owerri squad, he was given a a first team role by the Enugu Rangers technical crew in the quarter finals of African Clubs Championships ( now known as CAF Champions League).
Rangers had lost 3-1 to Green Buffaloes of Zambia in the Lusaka first leg. Both teams had met the previous year, in the same competing and in the quarter finals. Rangers got a 2-2 draw at away, thanks to Ogidi Ibeabuchi and Stanley Okoronkwo and won the second leg 2-1 in Lagos.
Rangers manager, Dan Anyiam was forced to change tactics. He drafted Merenini to the battle field and got the desired result. The Flying Antelopes beat the Army team 3-0 in Enugu.
Merenini said: "Rangers officials came to Holy Ghost College, picked me up and drove me to Enugu to join the club. I will never forget when coaches Dan Anyiam and Godwin Achebe visited me in my hotel room as Tony Merenini ( his brother who was also a soccer star) visited me."
Anyiam and Achebe were former national team captains and veterans of the Civil War. They knew just how to get the best out of a greenhorn.
"Anyiam told me, 'you can't get experience by lying on the bed'. He said I would start against the Zambian side. I remember heading the ball to Johnny Egbuonu to score our first goal.
"That was my first international match, just coming out of secondary school. Ace radio commentator, Ernest Okonkwo, started calling me ' School Boy International' from that day," Merenini added.
Date was September 25, 1976. After Egbuonu's goal, Stanley Okoronkwo made it two before Chimezie Ngadi slotted in the decider to end it 3-0. Rangers qualified for the semifinals on 4-3 aggregate.
School Boy International made his first international trip and it was to Algeria. Rangers faced MC (Mouloudia Chalia) Alger at the Stade 5 Juillet 1962 (July 5, 1962 Stadium) Algeria. It was a cold night.
Mouloudia Chalia knew how to freeze teams at home. All through the competition, no visiting team conceded less than three goals.
In the first round, Ahly Benghazi of Libya fell 3-1. Al Ahly of Egypt lost by the same margin in the second round. Kenya's Gor Mahia got a 6-3 drubbing in the quarter finals. Defending champions, Hafia of Guinea lost 3-0 in the final.
Rangers defeated the Algerians 2-0 in Enugu and were in for a shocker in the second leg when they played on synthetic pitch.
"It was the first time we saw and played on an artificial field. We thought it was grass when we saw it from afar.
"The officials did scope it out during their exploratory visit introduced by Egbuonu because of his European football experience in Germany. We wore the wrong boots for the match," Merenini told me from Houston, United States.
Egbuonu was also a School Boy International in the 1960s and made the Green Eagles from Stella Marris College, Port Harcourt before traveling to the former East Germany where he trained as a Vet. Doctor.
In Algeria, Mouloudia enjoyed Rangers handicap and scored three goals to knock out the Nigerians. The hosts had Abdesalam Bousri who finished the competition as top scorer with five goals.
The quartet of Mohammed Azouz, Zoubir Bachi, Omar Betrouni and Ali Bencheikh, each scored three goals all through the 1976 Championships. Their team won the Cup by defeating Hafia 3-1 penalties after the return leg of the finals ended 3-0 in Algiers. That was the first time an Algerian team would rule the continent.
Emma and Tony Merenini won the East Central State Secondary Schools Cup in 1974 but lost it to Dennis Memorial Grammar School ( DMGS) Onitsha in 1975.
Emma said: "We had a good coach, Sunny Aguta (Sunny Soccer) who instituted a smooth playing style. He believed in ball possession and accurate passes. Aguta was ahead of his time, taught us how to take on players when necessary and urged us to play our style, win or lose."
He blamed the loss to DMGS on Nwachukwu Onyekwelu ( Igaliga ) and Okey Isima's goal that did not count. "Igaliga was the main reason. He used brute force and our defence could not stop him. Then our first goal by Isima was not counted because the net had a hole."
Merenini and Isima teamed up with Igaliga and DMGS team mates, Nnamdi Anyafo, Vincent Chika and Mike Ochiagha to lift the African Winners Cup with Rangers in 1977.
READ ALSO: Father Of Quadruplet Begs LASG For Assistance
"Anyafo and I left for the US the same day, the same flight, for the same school. We went to school together, were room mates and did things together until graduation.
"He left Huntsville, Alabama for Houston, Texas after his first degree while I stayed and did my Masters before joining him in Houston in 1982. I have been in Houston since then," the right winger explained.
"I left Nigeria in the summer of 1978. My family and I are living peacefully in Texas. We have a son, Altonio Merenini. He did not play football. He enjoys watching wrestling. My wife is Wanda Merenini. She is from Alabama, we met in school, Alabama A and M University. This June will make it 41 years of peaceful and respectful marriage."
Merenini was East Central State 110 metres Hurdles champion. In 1977, he was a member of the Rangers 4x 100 Relay team that defeated the Nigerian Relay quartet. His team mates were Emeka Onyedika, Charles Adimora and Sam Onyeaka.
He is also an Eko Boy. "Yes, I speak Yoruba because I was born in Lagos. I attended St. Paul's Catholic Primary School Apapa. Tony Merenini (Takwa) is late now. May his soul rest in peace."