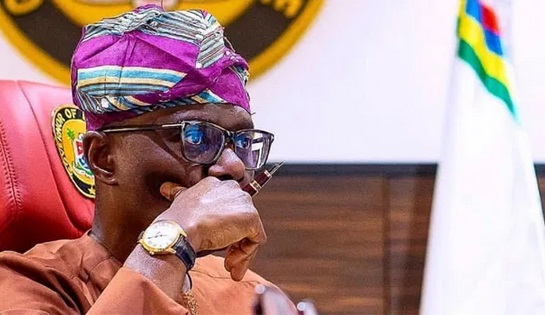 Mr. Cisse Abdullahi, father of quadruplet (two boys and two girls) on Thursday appealed for financial assistance from Lagos State Government for the children's upkeep.
Abdullahi, 38, a native of Ilorin, who lives at Kumapayi, Baale Bus Stop, Oko-Afo, told the News Agency of Nigeria (NAN) that he needed the support of Gov. Babajide Sanwo-Olu and other well-meaning Nigerians to feed his quadruplets.
He said that one year after their birth, he could no longer feed the mother and the quadruplet with the little income he gets from work at Apapa.
"At the present, I am jobless. The man I am working for has asked us to go home for some weeks because there are no sales.
READ ALSO: Court Warns Parties Against Truncating Proceedings In Nnamdi Kanu's Suit Against DSS
"Things have become so hard for me and my wife, Sekinat, who is a fashion designer cannot go to work because of caring for the children.
"The room and parlour we are managing is not conducive for us, but there is nothing I can do because I can't afford three-bedroom," he said.
Abdullahi said he had managed to care for the quadruplets with the assistance from friends and the little money he received from fellow Nigerians when they were born in 2022.
"So many Nigerians assisted me when my wife delivered at the General Hospital in Badagry and I have used part of the money to take care of them when they were out of the hospital.
"Things are getting worse daily, I have an aged mother to take care of as well; this is why I have to call on Gov. Sanwo-Olu to assist me.
"I wouldn't mind to work in any Lagos State ministry. I have my Secondary School certificate and I am very strong.
"I am also appealing to well-meaning Nigerians to come to my aid and help me so that I can train my quadruplets to be well educated.
"I stopped my education at secondary school level, but I want to train to university level," Abdullahi said.
On April 28, 2022, Abdullahi, attempted to abscond to the Republic of Benin after his wife was delivered of the quadruplet.
He said that only N3,500 was in his possession when he heard that his wife had delivered them.
"It was a piece of good news, but my present financial status made me to make such a move," Abdullahi said. (NAN)