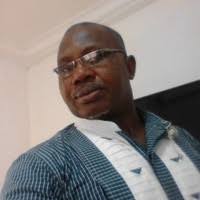 Until 1963, the best African national teams were Egypt, Ethiopia and Sudan. When Nigeria debuted at the Nation's Cup, Ghana '63, humiliation was all the Green Eagles got. That experience was good for it continues to shape the game of the West Africans.
The Pharaohs gave Eagles a 6-3 drubbing in Kumasi. It was on a day Skipper Asuquo Ekpe scored his country's first African Nations Cup goal. That also marked the first time a team conceded six goals in a single game in the competition.
Four of the Egyptian goals were scored by an individual, Hassan El-Shazly. He became the second to score more than a hattrick. The first was fellow countryman, Ad- Diba who scored all four goals as the Pharaohs pounded Ethiopia 4-0 in the maiden grand finale held in Khartoum, Sudan, 1957.
In 1963, Sudan defeated Nigeria 4-0 in Kumasi. Nigerian fans expected something better. A few years back, Fabian Duru had led the Eagles to lift the Nkrumah Gold Cup in Accra after a 1-1 draw with Ghana Black Stars. The Osagyefo handed over the trophy while skipper Baba Yara looked away.
That same Kumasi Stadium is now known as Baba Yara Stadium. Ghana won the Nations Cup at home by silencing the same Sudan 3-0 in Accra. Many fans did not consider the fact that Egypt won the Nation's Cup twice before Ghana '63 and the Sudanese played in their second grand finale.
Egypt and Sudan have bitter stories to tell since they battered Nigeria in 1963. Until 2010, the Pharaohs could not beat Eagles in an Afcon Championship. Sudan came again in 1976 after winning the trophy in 1970. They were beaten 1-0 in Dire Dawa, Ethiopia on a day Thompson Usiyen scored his second Nations Cup goal.
Egypt also fell to Nigeria, 3-2 in Addis Ababa thanks to Muda Lawal, and Haruna Ilerika's brace. The Eagles left with a bronze medal, Egypt and Sudan were left with nothing. Both had won Silver and bronze at Ghana '63.
While Sudan disappeared from Eagles' radar, Egypt continued to surface and never enjoyed an upper hand until Angola 2010 when Nigeria lost 3-1. Chinedu Obasi got the consolatory goal. The North Africans moved on to win the trophy, the West Africans settled for bronze.
It is safe to say that Super Eagles are sure of a medal in Cameroon. Playing against Egypt brings good luck and that started in 1976. When Nigeria won the Cup at home in 1980, Okey Isima's lone strike beat Egypt in one of the group matches.
In 1984 when Adegboye Onigbinde took many greenhorns to Cote D'Ivoire, Egypt lost 8-7 penalties after a 2-2 draw in the semis. Captain Stephen Keshi and Bala Ali scored the Nigerian goals during regulation time. It took Muda's kick to mummify the Pharaohs in the shoot out.
Maroc '88 and Tunisia '94 ended barren. Silver and gold followed Nigeria. At Algiers '90, Rashidi Yekini scored to give his country a 1-0 edge. Yekini thus became the only Nigerian player to have played thrice against Egypt at the Nation's Cup.
Nigeria, Egypt, Sudan and Guinea Bissau are drawn in Group D in the Cameroon 2020 African Nations Cup billed for January 2021. It will be Super Eagles' first time of taking part in the championship in Central Africa.
Eagles' only problem is that coach Gernat Rohr sounds so raw five years into his contract. The man has been unable to present a formidable squad. It appears he does not know that anything short of gold is meaningless.
READ ALSO: Hackers Steal 40m Of People's Data From T-Mobile
Perhaps he needs to visit Clemens Westerhof who won silver, bronze and gold with the team between 1990 and 1994 and made it to the Second round at the USA '94 World Cup. My fear is that the Dutchman may kick him out because Westerhof once said his father's bicycle was stolen by a German.
What the Eagles have going for them in this group is just History. They cannot be afraid of Egypt and Sudan.There is nothing to fear about Guinea Bissau because the tougher Guineans come from Conakry.
No one remembers 1963 anymore. It's our forgotten past when soccer was evolving. Nigerian players have seen the world and grabbed Olympic gold, silver and bronze. Egypy may not be all about Mohammed Salah. A sound coach will send him on sallah holidays.
The Cameroonians are hosting for the second time. Their first time in 1972 ended in tears. The Mali of Salif Keita beat Congo 3-2 in the grand finale. The Congolese paraded superstars like Minga Pepe and Francois M'pele.
The Indomitable Lions played out a 1-1 draw with Mali in their Yaounde Group A but lost to eventual champions Congo in the semi finals no thanks to Minga's goal in the first half. That was the Cameroon of Doumbe Lea and Paul Akono.
The Eagles have an opportunity to finish Cameroon should they meet. It is a task that must be done. The Lions have never lost to the Eagles in the Nations Cup grand finale. Three times it happened.
The only genuine victory was at Cote D'Ivoire '84. At Maroc '88, Mauritanian referee, Idrissa Saar dashed Cameroon a penalty and disallowed Henry Nwosu's goal. In 2000, Victor Ikpeba's penalty shoot out goal was overruled.
There is nothing to fear in Cameroon. Egyptians bring good luck. Sudanese are local champions, not Afcon stuff anymore. Guinea Bissau should be used as Guinea pigs. Should Rohr fail again, his wages should be gathered in a basket and kicked away with the earner.