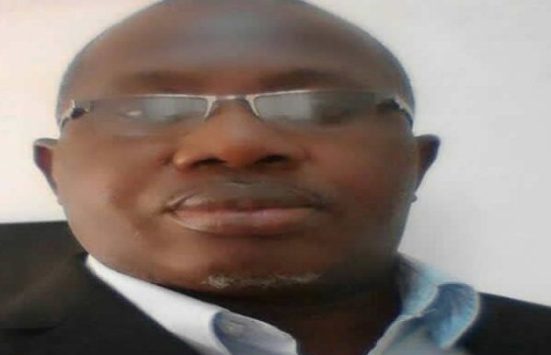 By Emeka Obasi
Friday November 10, 2023, will go down as the day Chief Charles Chuka Iwobi, Nwachinemelu, got a befitting farewell at the Morriston Cemetery, Swansea, Wales. Among his 19 grandchildren, is Alex Chuka Iwobi, son of Chuka Iwobi.
Alex and his dad bear the same middle name as Nwachimemelu, the University of London trained Mechanical Engineer. Another grandchild, son of first son, Dr. Ubaka Iwobi, is also Chuka.
The Super Eagles star said of his grandfather: "I will forever be grateful for the support you gave me in my football, watching me in my early days playing for Rippleway FC and subsequently, Arsenal and Everton."
Alex recalled moments his grandparents wore the Number 17 jersey to the stadium to support him. "I always thought I looked the best in a football kit but I was wrong as I remember you and Big Mummy wearing the Number 17 kit of Arsenal and Everton and looking much better in it than me."
Chief Iwobi was not a star footballer, he was more into tennis. He also played Scrabble with his wife of 66 years, Leatrice, formerly Miss Leader. First daughter, Oby and her son, Toju and nephew, John Jr also engaged Nwachinemelu in Scrabble.
The first big time footballer, Chuka, is the father of Alex. From the Dennis Memorial Grammar School (DMGS), Onitsha Junior team he graduated to P and T Vasco Da Gama, Enugu and Femo Scorpions, Eruwa. One of his team mates was Peter Rufai.
Chuka Iwobi did not play for Enugu Rangers but his nickname, Mehalla, has to do with the Flying Antelopes. The Egyptians were given a 3-0 drubbing by the Coal City team in a CAF Champions League duel in 1975. If you want to tease him just scream 'Mehagwogwo'.
Former Junior International, Dr. Ejike Ekwueme, recalls that Nwachinemelu loved soccer. "I can just remember that in our Class 2 to 4 at Dengram, the man while visiting Mehalla, at our Modebe Campus of DMGS,would join us in kicking the ball around during our ' football sets'.
Grandpa Iwobi and his wife composed so many Hymns for the Roman Catholic Mission in Enugu. It is part of their love story. " We first met at a dance in 1951," she wrote. They were undergraduates in London at the time. Six years later, marriage happened.
"Despite the cultural differences we encountered, I quickly learned Igbo to immerse myself in his world. Our love transcends boundaries and differences, proving that love knows no bounds" Mrs Iwobi added.
Music continues to flow around the family. Oby married Gbubemi Amas Amanoritsewor, an Itsekiri and her best friend at the University of Nigeria Nsukka who released a hit album in the early 1980s titled 'Amas Grill'. He died earlier this year and was buried at Oystermouth Cemetery, Swansea.
Oby is broken. " My heart aches as I find myself standing at the crossroads of grief once more, having lost not just my husband, the love of my life but now my dad – a double blow that leaves me with a profound sense of emptiness."
Her lone sister, Dr. Chineze Ike, is married to Dr. John Ike whose pet name is OJay. It sounds like the American pop group of yore, O Jays. I should point out that Jay Jay Okocha's sister, Patience, is Alex Iwobi's mother. Her daughter, Marie, shares name with Oby.
Ubaka and his wife, Prof. Uzo Iwobi, said of their patriarch, " we remember your 60th wedding anniversary when Pope Benedict VI, bestowed on you and mom, a Papal Plaque, in recognition of your many contributions to the life of the church."
Nwachinemelu's third son, Dr. Oseloka Iwobi, has Ibibio in – laws. His wife, Dr. Nseobong Iwobi, daughter of Elizabeth Ekong, is still pained. "Dear Dad, you were the only person I had the privilege to call dad after losing my father three months before I was born," she penned.
Daluchukwu is the daughter of fourth son, Chike. "You always treated me like a princess," was her tribute. Chidi, one of the children of fifth son, Chinedu, would miss Nwachinemelu's call after a Formula 1 race to find out how Lewis Hamilton fared.
Jennifer is married to Nwachukwu, the last child. She dwelled more on the music part of her father – in – law. " Thank you for the music composition," she typed. Chineze's son, Chike, took to music early enough. At four, he jumped unto a wedding stage to dance his infant heart out.
Chief Charles Chuka Iwobi, from Umu Osuma, Ogboli Eke in Onitsha, was born on April 18, 1930. An Old Boy of Kings College Lagos, he served the Eastern Region as Chief Mechanical Engineer, Ministry of Works. Death came at 93, on September 13, 2023.
After working as General Manager, Nigeria Cement Company ( Nigercem) Nkalagu, he was appointed Commissioner for Commerce and Industry in the old Anambra State, by Governor Allison Madueke in 1984.
Nwachinemelu remained a commissioner under governors Emeka Omeruah and Nnaemeka Akonobi, moving to the Finance and Economic Development ministry. He authored a book, ' Science for Elementary Classes', in 1960.