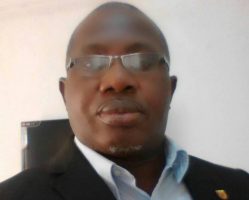 Patrick Kluivert was a mere 17-year-old when he scored his first goal in a full game for Ajax Amsterdam. A cross from Finidi George on the right was perfect for a third against Feyenoord in the Dutch Super Cup. The game ended 3-0 against the Rotterdam side.
It was on August 21, 1994. Ajax were two goals up in 20 minutes before Kluivert made it three in the 25th. Finidi and Nwankwo Kanu were also doing well after joining the team in 1993. Kanu, like Kluivert, rose from the Youth to the senior squad. Finidi left Calabar Rovers in 1993 and Ajax, with their lean resources could not even afford the 3,000 pounds fee. Coach Louis van Gaal had to pay from his pocket.
The manager relied on a young generation of players but Frank Rikjaard returned in 1993 from AC Milan after a five-year absence that also took him to Sporting Lisbon. Finidi and Kanu found it easy to gel with Edwin van der Sar, Clarence Seedorf, Edgar Davids, Maris Melchiot, Marc Overmars, Frank de Boer and Jari Litmanen.
Kluivert soon became close to Finidi and the friendship was extended to Kanu. The Ajax team became unbeatable in Holland. From 1993 to 1996, the club won the Dutch League, FA Cup and Super Cup. Finidi was so outstanding that he emerged Dutch Footballer of the Year.
The big one came in 1995. Ajax stunned Europe in the UEFA Champions' League. They lifted the trophy by dethroning AC Milan. van Gaal called upon Kluivert to replace Litmanen and just five minutes to time, the 18-year-old got the lone goal that sealed victory. He thus became the youngest to score in a European cup grand finale.
Ajax defended their title up to the finals in 1996. Kanu started ahead of Kluivert but Juventus were not ready to go down after going ahead. Eventually penalty kicks decided and the defending champions lost. That was the last season Finidi and Kanu played for the Netherlanders. The duo left for Real Betis, Spain and Inter Milan, Italy respectively.
Kluivert's father, Keneth, was from Suriname and played soccer like compatriots, Rikjaard and Ruud Gullit. His mom, Ludwina, hailed from Curacao but the teenager became attached to the Nigerians. He also remembers Kanu for his skills in a game against NAC Breda. In one of his mesmerizing moves, Papillo pretended to really hit the ball hard.
According to Kluivert,, "a challenging Breda defender covered his face with both hands. Kanu just waltzed past to score". It was a lot of fun as the Ajax players could not conceal their excitement. They continued to laugh anytime the opponents were under pressure.
READ ALSO: SPORT FLAKES: WHY GHANA MUST GO
Finidi and Kluivert also left 1995 bruised. It was a year Ajax won the UEFA Champions League, the European Super Cup and the World Clubs Championships, Toyota Cup. That same year, the players were thrown into mourning.
Finidi is from a family of footballers. Elder brother, Alari, began it all. Younger brother, Iginewari, came later. In 1995, he was a member of the Golden Eaglets team to the Ecuador '95 FIFA Under – 17 Championships. Iginewari was shot dead at Ibadan after a Challenge cup game between his team, Enugu Rangers and Stationery Stores, Lagos.
Kluivert crashed his BMW car into a vehicle driven by Marten Putman, an Ajax fan as the 56- year-old tried to make a U-turn. That was four months after Champions League victory. The man died, his wife sustained injuries. The player was tested for alcohol abuse which turned out negative. Charged with over speeding he was sentenced to community service.
Finidi's rise to stardom began the day NFA officials forgot the playing kits of the Super Eagles on July 27, 1991 as they played Burkina Faso in a Senegal '92 Nations Cup qualifier in Lagos. Their tracksuits were cut to shorts and they moved on to batter the Stallions 7-1. Finidi came in for Austin Eguavoen and scored the seventh goal in the 87th minute.
Nigerian fans turned the headline to 'Burkina sofa[suffer]. NFA chairman, Yusuf Ali, also suffered. He was fired alongside Secretary General, Patrick Okpomo. That was Finidi's debut, two years after serving as a training material at Eagles training camp at the Obasanjo Farms, Otta. His Sharks mates, Fubara Owunaro and Eson Osagie were not as lucky.
Finidi will be best remembered as the man whose goal confirmed Nigeria's ticket to the USA' 94 Mundial. At away against Algeria, he scored in the 20th minute. The game ended 1-1, enough for the Eagles to make a World Cup debut. That however is not his most memorable match.
The 7-1 demolition of the Burkinabes is one moment that he will not forget. "That was my best match. I dreamt about it for a long time," Finidi said. It was such a good outing to score on his debut. And from there, the sky was open. Finidi played four times at the Africa Nations Cup and won gold, silver and two bronze medals. He was at the USA '94 World Cup and got a goal against Greece. A second chance came at France '98.
Many would not have believed that from Government Secondary School. Borokiri, Port Harcourt, a great player was in the making. Finidi joined Agip in 1985, moved to NNPC Port Harcourt in 1987 before crossing over to Sharks in 1988.
Finidi and Kluivert continued to move after Ajax. The Nigerian was at Real Betis, where he was nicknamed 'Finito' for his goal scoring moves. The winger played for Real Mallorca before flying to England to team up with Ipswich. Later he returned to Mallorca. The Dutchman Played for AC Milan, Barcelona, Newcastle, Valencia, PSV Eindhoven and Lille.