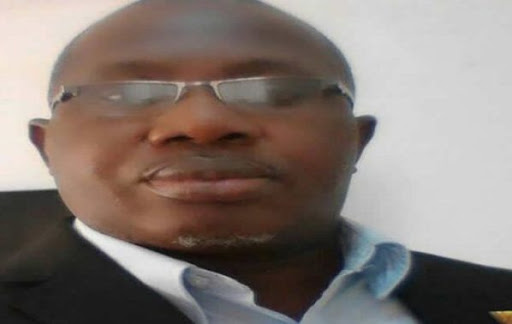 Okechukwu Emmanuel Isima left Abbot Boys Secondary School, Ihiala for Holy Ghost College,Owerri. Ndubuisi Luis Isima moved from Holy Ghost College to Christ the King's College [CKC], Onitsha. The Isima Brothers teamed up at Standard of Jos but parted ways in 1981. The former returned to Enugu Rangers, the latter joined Asaba Textile Mills [Asabatex].
Okey, the senior Isima had won the Africa Nations Cup with the Green Eagles in 1980. Ndu bagged the Intermediate soccer gold medal of the Fourth National Sports Festival, Oluyole '79, playing for Plateau State. In 1981, Asabatex hosted Rangers in the National League. The Isima brothers were pitched against each other. It was quite interesting to watch two Nsugbe sons play against themselves.
The Flying Antelopes, parading super stars like Christian Chukwu, Emma Okala, Ifeanyi Onyedika, Aloy Atuegbu, Christian Ogbodo and Isima found it difficult to bring down Asabatex. Okey started for Rangers but Ndu had to wait till the second half to confront his brother. The Coal City Boys never found it easy with the team on the Niger. Agwo Nnaji and Francis Monidafe who were in the Insurance squad that demolished Rangers 3-0 in the 1980 Challenge Cup grand finale were products of Asabatex. It took an Okey Isima late goal to give the visitors the maximum points.
Ndubuisi bared his mind to me: "It was the first and only time I played against my brother in a competitive game. He was sick before the match and was substituted late in the game. We gave Rangers a tough time in Asaba losing by late goal by my brother."
Asabatex were quite hot in 1981 although Rangers eventually won the League title. Ndu said the big teams did not realize that it was not business as usual because Asabatex paraded about six members of the Flying Eagles, including Mike Igbeka, who had stayed together in camp for six months. They almost eliminated defending champions, Insurance in the semi finals of the Bendel State FA Cup.
I watched the Isimas when they came to Owerri against Spartans. It was familiar ground since they were products of Holy Ghost College [Arugo]. Ndubuisi tormented Spartans and scored twice for Asabatex. Okey and Rangers caused crowd trouble. The match was replayed in Calabar with Rangers winning. That match cost me a cousin, Walter Chukwuma Nwokike, [Water] who was very close to Okey at Holy Ghost and had also attended CKC, Onitsha. He died when his car crashed on the way back from Calabar to Aba after the duel.
Okey later went for professional life in Portugal, playing for Vitoria SC. His Rangers and Eagles team mate, Sylvanus Okpala also joined the Portugal train. That was before Richard Owubokiri and Rashidi Yekini found their way there. All of them followed the footsteps of Christian Nwokocha. Nwokocha played for Vasco Da Gama, Enugu but his brothers, Nnamdi [Camel] and Sunday chose Rangers. The three Nwokocha brothers attended Clemson University, US.
Ndu Isima did not turn professional. When he left Julius Berger in 1982, scholarship took him to the University of Alabama, Huntsville [UAH]. Another university in that area, Alabama A and M, was also home to many Nigerians. While UAH had stars like Ahamefula Umelo, Godwin [Mature] Gbenimacho, Ignatius Ilechukwu, Sam [Achimota] Onyeaka, Annie Nwanolue and Igbeka, Alabama A and M accommodated Emma Merenini and Nnamdi Anyafor.
READ ALSO: SPORT FLAKES: AND WIKE DEMOLISHED SHARKS
Other Nigerian stars at Alabama A and M were Nwachukwu [IGariga] Onyekwelu,,Jones and Azuka Harbor, Ibezim Ofoedu, Paul Okoku, Seun Roberts, Emmanuel Akpan, Tosin Adebambo and Pius Oleh. The Nigerians played against themselves when the two Universities met. The y could also travel to Boston University to confront Ben Okaro and Mike Emenalo or California State University to trade tackles with Andrew and Fidelis Atuegbu, Godwin Odiye, Ogbodo and Kenneth Boardman.
Ndubuisi Isima excelled in collegiate soccer. He holds the record for most games played for University of Alabama Huntsville and is also the third highest goals scorer in the institution's history. The Nigerian made the All American team with compatriot, Emmanuel Awaitam.
Okey Isima's laurels were legion. He won the Africa Winners Cup with Rangers in 1977, lifted the African Nations Cup, played at the Moscow '80 Olympic Games and made a second Africa Nations Cup appearance at Libya '82 where the Eagles , as defending champions, were unable to go beyond the group stage after losing 2-1 to Algeria and 3-0 to Zambia.
Okey was a Green Eagle between 1978 and 1985, scoring three goals for Nigeria in 20 matches. However, there was the goal that Isima would not have loved anyone to remember. It was at the Libya '82 Nations Cup against Algeria. The Algerians had stopped Nigeria from going to the Espana '82 World Cup. Eagles had beaten them 3-0 in the final of the 1980 Nations Cup.
At Libya '82, Nigeria had gone ahead in the 40th minute through Emma Osigwe. Just a minute to the end of the first half, disaster struck. Isima scored an owngoal to make it 1-1. The Desert Foxes later got the winner, thanks to Assad in the 63rd. Isima was not the only one that scored against Nigeria. The only difference was that his was an error. Keeper Peter Fregene deliberately kicked the ball into his own net in the final group game against Zambia to end scores at 3-0.
It is remarkable that all the goals Isima scored for the Eagles were against North African opposition. The first was against Egypt in the semi finals of the 1980 Nations Cup. The second was in 1981 against Algeria in a 1982 World Cup qualifier decided at Constantine. Nigeria had lost the first leg 2-0 in Lagos in what turned out to be the last time, Chukwu, Thompson Usiyen and Andrew Atuegbu would play for the Eagles. In the return leg, Algeria won 2-1. Isima's goal could not save Nigeria.
Isima's name was on everyone's lips before that duel in Constantine. Para psychologist, Gabriel Okonzua, predicted that if Isima wore the captain's band, Nigeria would knock out Algeria. The NFA executed what looked like a coup. Captain Segun Odegbami lost his position to Muda Lawal, in the air. That was before the team touched down in North Africa.
The third goal Isima scored was in 1985, against Tunisia in a Mexico '86 World Cup qualifying match. He came in from Portugal with Sylvanus [Hafia] Okpala. John Fasanu sat on the bench but was not dressed as Coach Christopher Udemezue considered other options. Stephen Keshi was sanctioned by NFA Chairman, Tony Ikazoboh, for not reporting early to camp. Isima's lone goal was the result of the match.
Ndubuisi Isima has lived in Durban, South Africa for about 20 years now. He is a big time Tourism Consultant and has not forgotten Nsugbe, where he comes from. Okey Isima died in 2013 but his family lives in the United States.