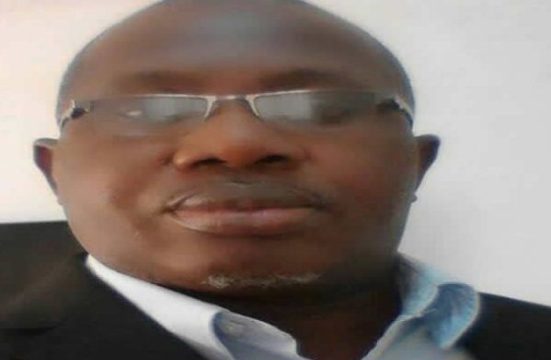 Africa was regarded as the backdoor of soccer until Chukwuma Igweonwu led Christ the King College [CKC], Onitsha to win the International Schools Sports Sports Federation [ISSF] Championships in Dublin, Ireland on July 9, 1977.
That sterling performance shocked the world. No African team ever got close to the trophy and no black African team had taken part in the tournament. It was Nigeria's debut, all ended well as CKC defeated Turkey 6-5 penalties in the grand finale. Full and overtime scores stood at 2-2.
Igweonu had an array of stars to choose from. And most of his boys were traveling out of Nigeria for the very first time. It was also also their first time of playing against white teams as there was no continental qualifiers. CKC earned their ticket after winning the Manuwa /Adebajo Cup for Nigerian Secondary Schools in 1976.
Captained by the galloping Nnamdi Nwokocha, aptly nicknmaed 'Camel' and fortified at the back by Amechi 'Darkness' Igweobi, Sylvester Ezeani and keeper Peter Ogbodo, CKC began their quest with a 2-0 win over Luxembourg on July 4. The Nigerians defeated France 1-0 in the next game before beating Finland to top their group in the first league.
The second league saw CKC playing in Pool B. Denmark fell 8-0. Nwokocha, Sam Igwenagu, Arthur Ebunam and Okey Ozo showed the Danes why River Niger was very far away from Copenhagen. In the next match, Holland succumbed 1-0. The last group game saw hosts, Ireland, picking a 1-1 draw.
That result meant the 'Amaka Boys' led their pool with five points from three games. It was at a time two points went with a win. Turkey were tops in Pool A. Both teams slugged it out in the final.
The draw with Ireland was significant. The Irish were the only team that did not lose to the champions. CKC was indeed founded by an Irish father, Archbishop Charles Heery on February 2, 1933. The first principal of the school,William Leo Brolly, the second principal, M. Flanagan and subsequent heads were Irish Fathers.
It was only in 1963 that the first indigenous principal, Rev. Father Nicholas Chukwuemeka Tagbo, assumed office. Good enough, Tagbo was in Dublin to watch his team, having returned as Principal in 1976. He was in charge for a total of 18 years.
CKC impressed their Irish hosts and were presented with a special cup by president of the Sports Commission of Ireland. The team also won the Fair Play Trophy, a special trophy for participating in the tourney and 22 gold medals for players and officials.
Other players were : Paul Obiakor, Patrick Ikeagu, Valentine Nnadi, Benjamin Uzoka, Raphael Ofodile, Anthony Okolonji, Mbanefo Chukwura, Charles Oguemesim, Ugo Nebedum and Emma Egu. They were the ones who made the trip to Europe. Players like Ndubuisi Isima and Okechukwu Abone contributed during preparation at home.
Head of delegation was MR. I.A. Osifo from the National Sports Commission. The NFA was represented by Referee Philip Gomah. C. Onuora -Orakwue took the Anambra slot while Games Master, Gabriel Emenari was not left behind.
That CKC came out tops in a competition that involved the best in Europe and America spoke volumes of Coach Igweonu's pedigree. He held a British coaching diploma and was attached to Manchester United. As a player, Igweonu was at the Ghana ' 63 African Nations Cup with the Green Eagles.
In 1963, he also won the Challenge Cup with Port Harcourt Red Devils. Eight years later he was in the Enugu Rangers team that lifted the Amachree Cup. In 1973, Igweonu was a National Sports Festival gold medalist with East Central State Spartans.
He could not be scared. The coach understood the Europeans and he beat them all. The other participating teams were Belgium,Austria, Israel,United States and Tunisia. The Italians qualified but were suspended.
The ISSF championships began in 1970. First winners were Bernfschule I.Kaiscolantern of Germany. In 1971, the trophy moved to Stangeschool-Deventer of Holland, who retained it in 1972.. Lycee Nastle Alecsandri Bacau, Roma, Italy emerged champions in 1973.
The cup returned to Italy in 1974 when Lycee No.21 De Luta won. Turkish school, Yapi -Meslek Lisesi, Adana mounted the podium in 1975. After that competition, it became a two -year tournament. CKC stole the show in the next edition.
After CKC, Edo College, Benin represented Nigeria at Spain '79. Boys Secondary School, Nkwerre took part in Sweden '81. In 1983, Edokpolor Grammar School, Benin were in Belgium. All of them did not meet the CKC standard.
Kudos to CKC. They have a rich soccer history. In 1940, the Onitsha school became the unofficial Nigerian champions when they beat St. Gregory's College, Lagos in Lagos. The first game on August 10 ended in a draw.
In the rematch, August 17, CKC earned a deserved 5-4 victory with Herbert Allagoa scoring a brace. The other goals came off the feet of Captain Melie, Onyebadi and Uzoigwe. In goal for the visitors was Okechukwu. Enebeli, 'Zinder' Ugbomah, Bosah and Anatogu manned the back. Onochie and Onuora took charge of the midfield.
St. Greg's was star studded. With James Lee in goal, Skipper Titcombe had a solid defence in Otigba, Okogwu, Azubuogu and Odiakosa. The Gold Coast strike force of Anthony Quist, Francis Mensah and Ankrah got sleek passes from Onwubiko and Lawal.
READ ALSO: SPORTS FLAKES: GREAT GOALKEEPERS FROM PITAKWA
It took the speed of Allagoa and the tact of Coach Luke Emejulu to seal victory for CKC. Emejulu who played for Zik Athletic Club [ZAC] Bombers would later distinguish himself as a judge in Tanzania.
On August 24, CKC dared an Ibadan side, Olubadan XI, an amalgam of the best senior footballers in that town. The hosts got a 3-2 advantage.
Hope Waddell Training Institute, Calabar was the first to play soccer in Nigeria. Founded in 1895, a game was held there in March 1902. On June 15, 1904, the students beat visiting British sailors 3-2. Dr. Nnamdi and Sir Akanu Ibiam, first indigenous governor of Eastern Region were old boys of that famous school.
Kings College followed. By 1914, the elite school was playing Europeans living in Lagos courtesy of Games Master Baron Mulford. Ibiam had crossed over from Calabar and even captained the King's College soccer and cricket teams.
CKC continued to produce quality players. Goalkeeper Walter Okala is not as popular as his nephew Emmanuel Okala. He played for Port Harcourt after passing out from the school. Dominic Ezeani and Innocent 'Trigger' Nwokeji won the Adebajo/Manuwa Cup with East Central State Academicals in 1971.
You cannot talk of the Atuegbu Brothers without mentioning CKC. In a family of five very good footballers, everyone else chose to go to school in Northern Nigeria. Mathew, Nicholas,Andrew and Aloy refused to come back home.
Fidelis made their father, Richard, happy when he remembered home. After spending three years at Holy Ghost Juniorate, Ihiala, Fidelis moved to CKC to complete secondary education. However,he did not play club football down South. He remained in Jos with Blackpool and later Standard.
Mathew, Nicholas and Aloysius found their way to Enugu Rangers. Blockbuster captained the team after winning the African Winners Cup. Mogambo [Mathew] ended up coaching the Flying Antelopes while Atilla the Hun [Nicholas] jetted back to Jos..
In 2002, I met the 19th principal of CKC,Chief Nnaemeka Olisa, at the La Palm Royal Beach Hotel, Labadi, Accra. It was at a dinner organised by Volta Aluminium Company [VALCO] for visiting Shell Nigeria Academicals.
He represented the Schools Sports Federation of Nigeria. I reminded him of the glory days of CKC. And the school boasts of Governors Peter Obi and Willie Obiano as old students. Dr. Peter Odili, former governor of Rivers State is an old boy too.
Maybe, soccer has departed from CKC. I will find out from Chief Obiano. I will go with old boys like Olisa Agbakoba Oseloka Obaze and Pat Utomi.
Should the Anambra governor refuse us audience, we may call on Justices Anthony Aniagolu, Chukwunweike Idigbe and Chukwudifu Oputa to settle the matter. Better still, John Munonye could write a petition from the great beyond and pass it through the royal court of Justice Ambrose Ezeolisa Allagoa, the Amanyanabo of Nembe.
The dead do not stay dumb. Chukwuma Obiora Nwankwo Igweonu, 'It's a goal', 'Bonsue', 'Should in case', the man who took CKC to the top, has joined his ancestors. All book and no ball makes CKC a dull school.