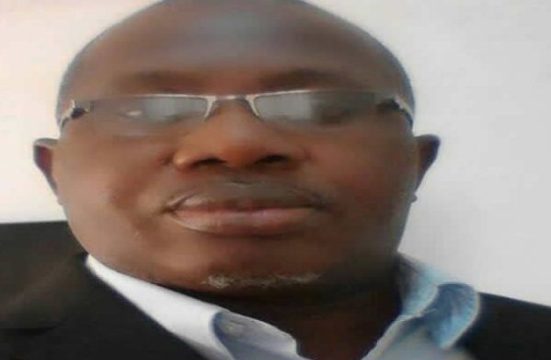 The world is still celebrating the heroics of Super Falcons debutant, Chiamaka Cynthia Nnadozie, who made history Wednesday in the 2-0 victory over North Korea in the France 2019 FIFA Women's World Cup. The 18-year-old goalie became the youngest to keep a clean slate in her debut.
Nnadozie belongs to a special class of keepers produced by Port Harcourt. Fun lovers like to call the Garden City, 'Pitakwa,' although it was originally known as Igweocha before Lord Frederick Lugard renamed it in 1913 after Colonial Secretary, Viscount Lewis Harcourt.
Among the great goalkeepers who passed through Port Harcourt one remembers Sam Henshaw Ibiam, Carl O'Dwyer, Raymond Qaucopome, Emmanuel Yellowe, Peter Jaja, David Ngodigha, Idah Peterside and Rotimi Sunday. I will come to this Jaja later.
Nnadozie did not feature in Falcons' first match against Norway which the Nigerians lost 3-0. She was called upon to man the post against North Korea. And the lass gave a good account of herself without conceding a goal. The  Koreans put her to test severally, she proved her mettle. It was a good decision to field her. Here was a girl who four years ago was looking forward to playing alongside her idol, Desire Oparanozie.
Nnadozie began with the national female Under 17 team before graduating to the Under 20 squad, Falconets. At the 2018 Under 20 World Championships, she was first choice. The team lost 2-1 to Spain in the quarter finals. However, in the group game against Haiti, the goalie bagged the 'Dare to Shine Award' for Player of the Match.
Born on December 8, 2000, Nnadozie, from Imo State, played as a left winger for her primary School in Imo until she was moved to goalkeeping when the regular failed to play. She joined her present club, Rivers Angels, in 2016. A year earlier, the girl featured in her first major tournament, the Airtel Rising Stars [ARS] Season Five Football Tournament, at the Yaba College of Technology [YABATECH], Lagos.
The young player was voted Best Female Goalkeeper. Her team, Port Harcourt Girls, defeated Abuja Girls 2-0 in the grand finale. And she adores her mother whose support made all the difference even when Dad would not hear of his daughter playing soccer.
Nnadozie is indeed stepping into the shoes of Ibiam, goalkeeper of the famous UK Tourists of 1949. Ibiam, nicknamed 'Black Magnet, was a centre forward for his School team before turning to keeping. He attended Hope Waddell Institute, Calabar, the same college that produced Dr. Nnamdi Azikiwe. After Calabar, the goalie joined Port Harcourt Red Devils.
Ibiam was the first Nigerian goalie to keep outside the country and also became the first to join a club outside the nation. After playing for Lagos Railway, Pan Bank, Dynamos and SCOA, he relocated to Ghana where he became first choice at Accra Great Olympics. He was so good that he confined Black Stars number one, Dodo Ankrah, to the bench.
Both goalkeepers faced themselves in 1957 when  Ghana forced Nigeria to a 3-3 draw in Accra. That was the first time the Nigerians would not lose a game in the Ghanaian capital city. Ibiam was part of the national team  between 1949 and 1958, conceding five goals. When he was not number one, he watched from the bench.
READ ALSO: SPORTS FLAKES: TALE OF TWO GODWINS
From Accra, he returned to Onitsha to join Justice Chuba Ikpeazu's Ado Redoubtables. Ibiam quit playing in 1960 to become a coach. He began with Aba Giant Killers before moving to Nigeria Broadcasting Corporation [NBC], Ikorodu where he stayed from 1965 to 1967. The Civil War drove him across the Niger. The Unwana- Afikpo man lost all his medals.
Carl O'Dwyer was called 'Gentleman' because he was as cool as cucumber in goal. He joined Zik Athletic Club [ZAC] from Port Harcourt before switching to Lagos UAC. This gentleman was in goal for Nigeria between 1953 and 1956, at times displacing Ibiam. He was described by Professor Sam Akpabot as one of the great keepers of the colonial era.
O'Dwyer did not forget Ghana until he died in a car crash in 1980 while managing Sharks of Port Harcourt in the West Africa Football Union Cup. The Nigerian national team was trounced 7-0 in Accra by their Ghanaian opponents.  In goal was 'Gentleman'. He would later advance as a coach and managed the Eagles just before the 1980 Nations Cup.
Raymod Quacopom left Ghana to join Sharks of Port Harcourt in the 1970s. He was so good that Enugu Rangers who dominated Nigerian soccer in that decade found the Garden City side too hard to crack.
Emmanuel Yellowe, a Yoruba Prince from Ogun State, took over from Quacopom. He was as difficult to beat as his predecessor. Unfortunately, this keeper died in penury and bewailed the neglect he suffered from his former team. When I met him in an Olumba Olumba church in Port Harcourt, he was begging for money, not just to treat himself but to feed.
Peter Jaja, the one we all know as Peter Rufai, began soccer at Government Technical College, Port Harcourt before heading West to Stationery Stores Lagos. An Idimu, Lagos Prince, he grew up in Rivers State with his mother. His Younger, brother Sunday, was also a good goalkeeper and both found their way to the Green Eagles camp.
Dodo Mayana became a superstar following Stores to the finals of the Africa Winners Cup in 1981. After a goalless draw in Cameroon with Union Douala, Rufai could not complete the second leg in Lagos. The visitors lifted the trophy 2-1 aggregate. However, Rufai later rose to win the Africa Nations Cup in 1994 and became the first Eagles' World Cup goalie.
David Ngodigha attended school in Ogoni land and played for P and T port Harcourt before he left college. In the 1978 Rivers Challenge Cup semi finals, P and T almost disgraced Sharks. It took a replay for the bigger side to win on penalties. That was how Coach Monday Sinclair signed him on for Sharks. The journey continued to Lagos Stores and ACB, then Rangers and back to Sharks.
Ngodigha was close to Sam Okwaraji who died in the field in 1989. Both were room mates and knew in Port Harcourt where the latter's aunt was married to a medical practitioner, Dr.Ekwem. Ngodigha almost lost his life in a game with Cameroon after his buddy's death. That was the day Aloy Agu made his senior team debut.