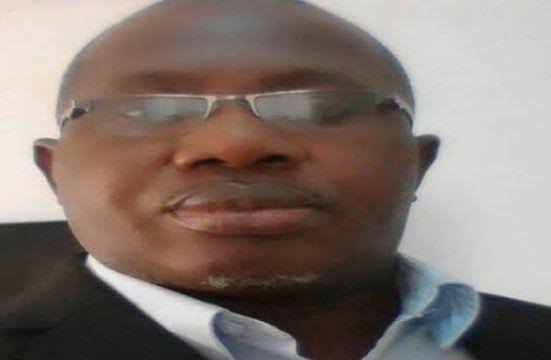 During the Samuel Ogbemudia years, Mid- West was home of sports. Everyone wanted to be in Afuze for training and when the medals came, Benin City hosted colourful receptions. Sadly, Benin also represents the other side of life for sports people. I must appreciate Sports minister, Sunday Dare, for remembering Sunday Eboigbe under this COVID-19 regime.
Dare has been on the move , through his aides in what I will describe as shuttle palliative. The journey started with the dead. Rashidi Yekini's mother, Hajia Serikatu, got some boost in Kwara. Mrs Janet Okwaraji received hers in Enugu, 31 years after her son Sam Okwaraji slumped and died in Lagos. Madam Funmilayo Bada's Kogi home received emissaries in remembrance of her son, Sunday Bada. Ali Jeje was not forgotten. His mother, Khadija Inuwa, got her package in Jos.
The minister did not send millions of naira to these families and one can understand. What has impressed me is the spirit. And coming at a time when even government is trying to slash salaries, it is something to remember the minister for. And for our sportsmen and women, this serves as encouragement.
There is also a great lesson to learn especially from the Eboigbe situation. The towering former Eagles central defender is a shadow of his old self. He has been struggling with his health for over a decade now. And he has also been struggling to put food on the table. I must commend the sports minister for involving Edo State Deputy Governor Philip Shuaibu.
One of the reasons Godwin Odiye decided to relocate to the United States for further studies was a visit to Benin in 1977. Odiye who also played in the defence for Nigeria could not recognize Victor Oduah, another equally powerful central defender who won All Africa Games gold at Lagos '73. It was when someone shouted 'Victor' that the former National Bank player realized that one sorry looking man he had just passed was indeed the great Victor Oduah.
Odiye hurriedly hired a cab and asked the driver to take him back to Lagos. The sight of Oduah was enough to alert the left back that if he had nothing to fall back on after soccer, the future would be bleak. So with less than five credits, he got in touch with Andrew Atuegbu, another Eagles' star who had relocated to the US for further studies and from there Odiye moved to America and today holds a couple of degrees. He also came back to win African Nations Cup gold in 1980.
Davidson Andeh was everyone's darling in the late 1980s. In 1978, he became the first African to win an amateur world title after grabbing the lightweight belt in Belgrade. He was from a family of boxers in Enugu. His elder brother, Tony, showed the way by winning gold at the Kingston '66 Commonwealth Games.
This same Andeh who was known as 'Wonderboy' fell from grace to grass. After hugging global limelight, the champion was knocked out by poverty. And there was no help anywhere. Andeh became the landlord of Ogbe stadium in a very negative way. That was his home, his office, his life. Abandoned and dejected, the young man found home in the staircase of one of the offices.
Paul Okoku almost collapsed when he saw one of the very good school boy internationals produced by Nigeria, Segun Olumodeji, in Kaduna. He looked worse than people in refugee camp. As if his eyes had not seen enough, Okoku stumbled on a man who looked like a roadside beggar. He was told that Rigogo Inua was neither mad nor merry.
READ ALSO: SPORT FLAKES: AND WIKE DEMOLISHED SHARKS
Rigogo was one of the best keepers in Nigeria in the late 1960s. Some accounts say he was given the nickname, 'Black cat' by Dr. Kwame Nkrumah of Ghana. The keeper was picked for the Mexico'68 Olympic Games alongside Peter Fregene. He was dropped at the last minute for Malam Yakubu Bauchi. By 1974, the goalie was still very active with Army team, Lagos Garrison Organisation [LGO].
Sports journalist, Joseph Omoremi, was my colleague between 1991 and 1994. His interest in sports writing died when he came face to face with veteran, Babatunde Oshuntolu, the famous Esbee of the old Daily Times. As a student, Omoremi was a regular reader of the Esbee column. The shock of seeing his idol in baggy French suits and weather beaten bag, no car, no swag put the budding sports reporter off.
Omoremi got an opportunity to cover the USA '94 World Cup. He had been to the Tunisia '94 African Nations Cup. His mind was made up. If being a sport reporter would make him so poor in Nigeria from what he saw, there was no need hanging on. He told me this much. Omoremi has lived in the United States since 1994.
Eboigbe is down in Benin. He played for Nigeria, he played for New Nigeria Bank. Eboigbe made money playing for ACB and Iwuanyanwu Nationale. Perhaps , he invested in some business. Maybe he did not get the right advise. And I guess he does not have enough education that could have taken him to greater heights after soccer.
That was what Thompson Usiyen saw in 1978 when he left Asabatex, thanks to the Chief Accountant, Chief Momodu who urged him to go get some education. That was what Patrick Ekeji saw when he chose to stay away from the Ethiopia '76 and Ghana '78 Nations Cup respectively so that he could graduate from the University of Nigeria, Nsukka in 1978.
Johnny Egbuonu was specially invited by the Osagyefo himself, Dr. Kwame Nkrumah to play for the All Stars team in Ghana. That did not stop him from flying to Germany to qualify as a Vet. Doctor. Elkanah Onyeali played professional soccer in England and still qualified as an Engineer. Fabian Duru also ended up as one just like Segun Odegbami. Adokiye Amiesimaka chose to be a lawyer.
Enugu Rangers players moved to America in droves and today they have a very powerful union that even helps not so successful former team mates. Dominic Ezeani, Godwin Ogbueze, Damian Odo, Charles Adimora, Christian Ogbodo, Mike Emenalo, Kenneth Boardman, Arthur Egbunam, Ikechukwu Ofoje, Charles Okonkwo, Francis and Ben Okaro. They held on to education.
Former Flying Eagles also went the Yankee way. Okoku,Chris Anigala, Deinde Akinlotan, Femi Olukanmi, Tajudeen Disu, Seun Roberts, Mike Akinsanya, Waidi Akanni all have something to show beyond soccer.
And it is obvious that Nigeria cannot do everything for former sports stars. Those who have survived went steps further to acquire education. Ezeani was in Nigeria in 1984 as Sole Administrator, Enugu Rangers. When the assignment ended he found his way back to the US. Amiesimaka is so well off that not long ago he credited the bank accounts of all his 1980 team mates. Ekeji has continued to be relevant since he quit soccer in 1980.