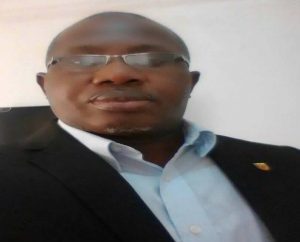 Many remember him for the wrong reason. Godwin Ericson Odiye, was as dependable in defence as he was in character all through his days in the Green
Eagles
. Captain Christian Chukwu and fellow defenders, Pat Ekeji and Sam Ojebode,  would take risks by advancing forward believing that Odiye was unbeatable in their absence.
That was exactly what happened on Saturday November 12, 1977 at the National Stadium, Surulere, Lagos. It was a crucial Argentina World Cup qualifier. At that time, Africa  was given just a slot and there were three top contenders in the final race: Nigeria, Tunisia and Egypt.
The Eagles, under Jelisavic 'Father' Tico, began so well against the Carthage Eagles in Tunis with a barren draw.. Their Yugoslav coach had identified the talisman of the hosts, one slippery attacker called Tarak Dhiab. And he made it clear to the Nigerians that the Tunisian danger man must be neutralized. Muda Lawal was given that task.
According to Ekeji, Tiko's instruction[pardon his English] was:" Muda, I tell you,when referee blow wisle[whistle] Muda look for Tarak. Tarak run , Muda run. Tarak sit, Muda sit. Tarak walk, Muda walk. Today, Tarak no play." Muda did exactly as he was
told
. Goalless it ended.
Then came the return leg in Lagos. Everyone thought it was going to be an easy one for the Nigerians.A strong squad. Segun Odegbami and Adokiye Amiesimaka were as good as the best anywhere in Africa even without hit man, Thompson Usiyen, who left for the United States in August.Godwin Iwelumo and Chris Ogu could fit in.
 As D-Day approached, the NFA decided to hike gate fees. Only the demon could explain what got into the heads of the administration. That decision did not go down well with the fans. In a show of fury, they visited their spleen on the Eagles who were camped at the National Institute for Sports[NIS] within the stadium complex.
As the Eagles tried to make their way to the field, the enraged fans blocked their way. The NFA invited the police. Tear gas was freely used and that affected the players in no small way. They were unable to fathom out why their erstwhile supporters should turn against them in such a crucial match. After all,  players had no business with match tickets.
The players eventually entered the match venue and went all out to demolish the Tunisians. They needed just as little as a one-goal victory to forge ahead and possibly become the first Nigerians to go to the Mundial. Pressure was on the Tunisian defence. Their keeper and captain, Sadok Sassi, nicknamed 'Atouga', soaked all the pressure. Mohammed Ali Akid, Amar Jebali, Mohsen Labidi, Ben Aziza, they all defended their goal post.
Left-back, Ojebode, made a move towards the Tunisian area. Ekeji and Chukwu were also upfront. No one remembered Tarak. Muda had forgotten his Tarak 101 lessons as handed out by Father Tiko. Ojebode missed the ball, a Tunisian defender lobbed it to Tarak. The dangerman ran like Usain Bolt. Only Odiye was at the rear. Okala faced the killer striker.
Odiye, the dependable defender, tried his best. He went after Tarak. Reasoning that a tackle would be dangerous if he missed the leg, the sweeper charged like a bull, all in a bid to frighten his foe. The Tunisian spinned the ball over the challenger's head. Odiye jumped to head the ball out of harm's way. Noticing that Okala had also moved  to punch the ball, the defence ace shouted the goalie's name. It was late. An own goal it turned out to be. Full time scores,1-0 against Nigeria. End of a dream.
Odiye was furious that legendary radio commentator, Ernest Okonkwo, gave a different description of what happened." It is a goal, Nigeria has scored against Nigeria.Godwin Odiye made a back pass to Emmanuel Oguejiofor Okala", that was what listeners heard. Odiye asked: "How could I have made a back pass to Okala? It sounded unfair."
Tunisia
flew to Argentina in 1978 for the World Cup. They were good. In their first match, they walloped Mexico 3-1. That was the first time an African team would win a World Cup finals match. There were reports that a top official of the Mexican government resigned in frustration. The Carthage Eagles also drew goalless with defending champions, West Germany, parading stars like Berti Vogts, Karl Heinz Rummenigge and keeper Sepp Maier. They lost 1-0 to Poland, no thanks to Grezgorz Lato.
Forty One years after that encounter, Okala says Odiye was not the problem;" We were demoralized just before we went into the field. It was a huge disappointment that our fans blocked us in protest against the hike in gate fees."
Odiye won silver with Nigeria at Algiers '78 and  travelled to the United States after that to pursue university education at a time he did not have the relevant papers for admission in Nigeria. He returned to the Eagles in 1980 and won the  Africa Nations Cup. The player holds a Bachelors degree in Public Relations from San Francisco University and a Master's in Public Administration from the University of Southern California.
Here was a player who won the Lagos Principals Cup with St. Finbars, Akoka in 1973 and did not play for any major club. From Tough Rangers to NESCO and National Bank, all in Lagos, he rose to grab a shirt in the national team. Odiye is married to Derby, an African American. They have twins, Odion, Omon and a second girl, Emman.