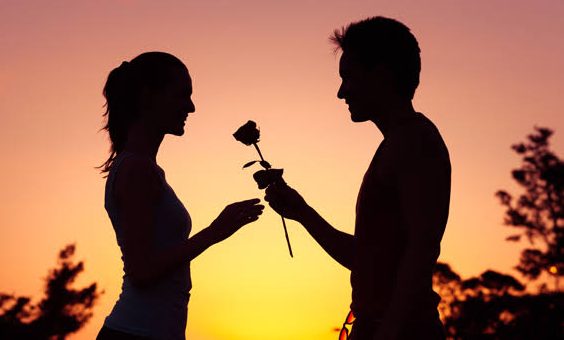 Relationships are hard work and tend to get monotonous after a while. Having a romantic night with your partner, once in a while, can, therefore, go a long way to reintroduce spice into your relationship. 
Planning a night of romance can be as big and flamboyant as a short trip somewhere or as small and special as a dinner at home; it all depends on your budget and what you are both willing to do.
Before you look at some ideas there are important things to note when planning a romantic night. Be sure you are alone with your partner on the said night so you both can enjoy the time together.
This means if there are kids involved, this is a night they have to spend in someone else's care and company. It also has to be a night where the two of you are without any obligations – work, family, none of that. You and your partner have to be able to immerse yourselves completely in the night for it to have the desired effect.It's also best to decide if it's going to be a surprise or you will both plan the night together.
With these in mind, you are ready to pick an idea!
Romantic Dinner
If you're the couple that usually have dinner at home together, you can make this a romantic one by preparing a special dish. Make extra effort in setting the table. Use candles and flowers to set the mood. Be sure everything is within reach so you don't have to be away from the table for too long.
Make it a full course meal if you can afford to; from starters/appetizers to the main meal and dessert after. Provide a bottle of wine or two for relaxing after dessert. The goal is to eat in an unhurried manner, while having slow, but not so serious conversations. This is not the night to talk about work or how well the kids are doing at school. It's a night to talk about fond, old memories of how you met or a particularly funny thing that happened. Be sure there's sensuous music playing in the background. 
Spa Night
You can plan a spa night at home for the two of you. Start with a sensual, scented bath complete with foams for the two of you. Use essential oils for added pleasure. The aim of the bath is to get relaxed and who's to say more can't happen after or during.
Book a Hotel Room
If you can afford it, nothing says romantic night like a hotel room. You can have a nice dinner out and then end the night by telling your partner that you're sleeping out. Make sure it's on a night where you don't have to wake up early the next day. Ladies, invest in some special lingerie for this night away. If it was a surprise, your birthday suit will work just fine. If you are the one surprising your partner, be sure the room has some props for your night before you get there. Same for the men, if you're surprising her, you can provide some lingerie in the hotel room. Some flowers and chocolate set out in the room will elevate the night and make it more than just a hotel room you paid for.
Movie Night Out
Choose a movie you've both seen or are not so interested in because the movie isn't why you're there. The goal, is to choose the back seats and relax and hug and kiss all movie long. This sets the scene for after. Be sure you get a taxi home or to the hotel room so no one has to drive and have the moment interrupted. Stay in that bubble till you get to your final destination.
Massage at Home
You can plan a massage for your significant other at home. This is definitely not something that happens everyday in relationships. You don't have to be an expert; you only have to be willing. Look up the basics on what to do online and your partner will surely thank you for that night.
These are just a few ideas of what you can do for a romantic night. Get creative and add more spice to your night, your relationship will thank you.