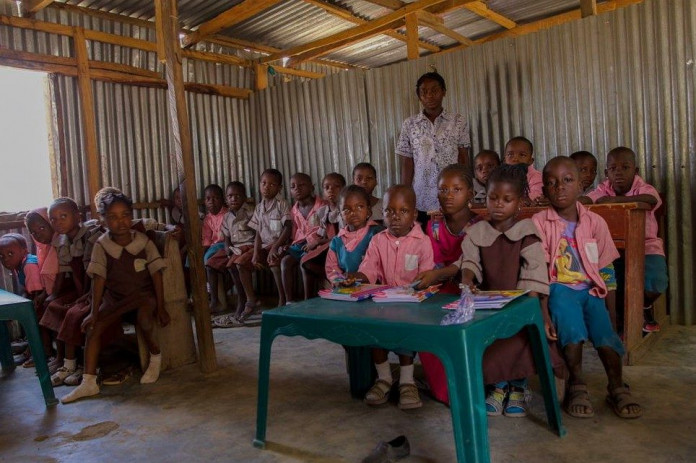 Agwan Kwaso Tonga Maje, is a small community inhabited by people of mixed ethnic origin and religion, but with the dominance of Gbagis and Igbos.
Agwan Kwaso located between Gwagwalada and Zuba is accessed through a rough road off the expressway. It is majorly a farming community though the inhabitants engage in other petty commercial activities to keep body and soul together. To say, however, that ends are barely meeting is putting it mildly.
Agwan Kwaso is not a place you would ordinary visit except there is a specific reason. Yet it is home to Nigerians, young and old whom the government is obligated to.
The only sign of government presence in the community seems to be the sorry excuse that represents a public primary school. One of the obligations of the government, be it at the state or federal level is to develop her citizens by ensuring the accessibility of education.
John Dewey, an American philosopher and educational reformer it was who said; "Education is not preparation for life; Education is life itself."
Going by that saying, one can say then, that there is truly little or no life in Agwan Kwaso.
LEA Primary school is the only school in Agwan Kwaso. Built out of zinc and partitioned to carve out two classes and a small office for the Headmaster, the furniture and, indeed, every other material in the school is miserably inadequate.
The desks and chairs are grossly inadequate and often times the pupils either squeeze into existing ones or seat on mats to learn. They have also been known to kneel down, not as punishment but, just so they can stay in the class and learn.
Blackboards are also in short supply.
According to one of the teachers in the school, Miss Debora, there are no teaching aids so teachers spend from their personal resources to provide a semblance of teaching services to the children.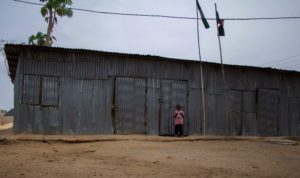 The school also lacks conveniences for both the teachers and the pupils, thus exposing the pupils and teachers to health dangers.
READ ALSO: I Will Not Let You Down, Buhari Promises Nigerians
As if the sorry state of the school is not bad enough for the children to contend with, parents still have to struggle with school fees.
The school fee per term is N500 yet parents find it very difficult to pay.
Naomi Ayuba is a 28-year-old widow and breadwinner of her family. She resides in Agwan Kwaso with her three sons Calab, Chris and Elijah. She is a petty trader at the Tonga Maje market where she sells Kunu, a locally made drink. She also engages in farming.
For her, providing food for herself and three children is a burden. Having to pay the school fees for two of them is an additional burden that keeps her awake late into the night.
As it is for Naomi, so it is for majority of other parents who cannot afford to pay the fee. In fact, many of them depend on public spirited individuals to assist them.
The pupils and their parents also face the challenge of school uniforms as some of the children turn up in school in tattered uniforms, while those who cannot afford the uniforms dress up in their muftis to school. Indeed, LEA is a primary school of 'anything goes.' How sad!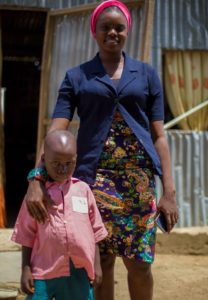 The fact that these poor Nigerians have to pay school fees and in a sorry excuse of a government school at a time when the federal government is going about trumpeting its free primary education and feeding programme is truly a tragedy.
What are the Ministry of Education, the Universal Basic Education Commission, UBEC, and the other agencies responsible for development of the educational sector in the country and the Federal Capital Territory, FCT, doing to improve the learning condition for the children of Agwan Kwaso and other places like it.
What is the Vice President, Prof. Yemi Osinbajo, who is in charge of the School Feeding Programme doing about the situation of LEA School?
Former United Nations, UN, Secretary-General, Ban Ki- Moon said; "Education promotes equality and lifts people out of poverty. It teaches children how to become good citizens.
"Education is not just for a few privileged few, it is for everybody. It is a fundamental human right."