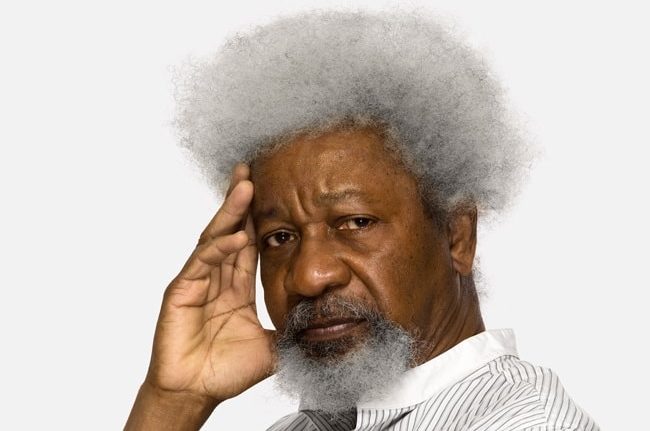 Nobel laureate, Professor Wole Soyinka, on Thursday berated President Muhammadu Buhari over his statement that national security and interest were supreme to the rule of law.
Soyinka, in a statement which he titled "Buhari's Pernicious Doctrine" likened the declaration by the president to an attempt at tampering with democracy which he however warned would fail.
His words: "Numerous rulers have tried again and again to annul that institution.
"Sometimes, they appear to succeed, but in the end, they pay heavy forfeit. So does society.
"The rule of law, however, outlasts all subverters, however seemingly powerful. If the consequences for society in defence of the rule of law were not so costly, any new attempt would be merely banal and boring, hardly deserving of attention. We know, historically, where it will all end."
Soyinka, insinuating that violation of the rule of law was becoming a tradition of the president, said: "At his first coming, it was 'I intend to tamper with Freedom of the Press,' and Buhari did proceed to suit action to the words, sending two journalists – Irabor and Thompson – to prison as a reward for their professional integrity.
"Now, a vague, vaporous, but commodious concept dubbed "national interest" is being trotted out as alibi for flouting the decisions of the Nigerian judiciary. President Buhari has obviously given deep thought to his travails under a military dictatorship, and concluded that his incarceration was also in the 'national interest."
READ ALSO: 2019:Saraki formally declares presidential ambition, promises total change
He said it was good that he gave the warning ahead.
The time of the warning, Soyinka said was warning and the gathering of lawyer was the right place to do that.
"We have cause to be thankful for the advance warning, since not all rulers actually make a declaration of intent, but simply proceed to degrade the authority of the law as part of the routine business of governance," he mocked the president.
He stated further: "We have been there before. It should be of mere interest, not despondency, that this latest proclamation of dictatorial recidivism has also been made before an assembly of officers of the law, the Nigerian Bar Association. We expect a robust response from the NBA as part of its conclusions."
It would be recalled that Buhari, on Sunday, during the opening of the conference of the Nigerian Bar Association (NBA) warned that rule of law might be ignored to ensure national security or protect national interests.