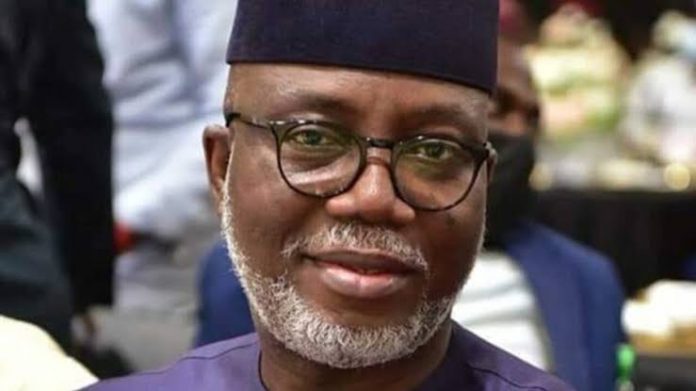 The embattled Deputy Governor of Ondo State, Lucky Aiyedatiwa, says he has not been served any impeachment notice by the state House of Assembly.
Aiyedatiwa stated this in a statement he personally signed on Monday in Akure and made available to newsmen.
The Assembly had on Wednesday during a plenary session, directed the clerk of the House to write the deputy governor over allegations of gross misconduct levelled against him.
According to Aiyedatiwa, the statement was a response to a claim by Olatunji Oshati, Chairman, House Committee on Information, that he has been served an impeachment notice by the Assembly.
"I find it especially worrying that the spokesman of the House of Assembly would go on national television to speak on such matter without any evidence to show that such letter has been delivered to me.
"More disturbing is the fact that even when he was asked if the letter had been delivered, he gave no coherent answer.
"A sensitive constitutional matter of this nature; impeachment process should not be conducted on the pages of newspapers and television screens.
"In effect, I reiterate that if such letter of allegations of gross misconduct against me exists, I have not seen it and I have not been served.
"I, therefore, urge Mr speaker, The Honourable Chief Judge of Ondo State and members of the public to take note," he said.
The deputy governor concluded that he was "in the dark regarding any allegation" against him by the state House of Assembly. (NAN)