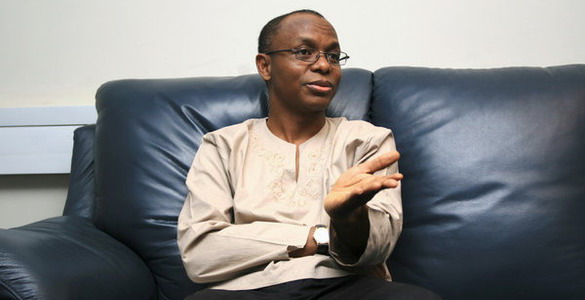 The Southern Kaduna People's Union, SOKAPU, has dissociated itself from the threat to Igbo in the North by a coalition of Northern Youths.
In a statement by its National Public Relations Officer,  Mr Yakubu Kuzamani, the group said it was wrong for the coalition to issue a sack order to the Igbo.
According to it, the constitution of the country guaranteed the rights of every Nigerian to live and do business in any part of the country legitimately.
It added that the coalition did not have the right to speak on behalf of all the youths.
The group gave assurance to the Igbo in the North that they were safe and secure.
The statement reads in part:  "The 'Arewa Youths' that spoke lack the mandate to speak for all the people of the north, and, certainly, not for Southern Kaduna people. We insist that all Nigerians have the right to live and carry out legitimate affairs in all parts of the country.
"We unequivocally disassociate ourselves from the toxic fumes of hate and bigotry belched out against the Igbos without provocation by the so-called Arewa Youths for the following reasons:
"The lgbos did not in anyway offend Southern Kaduna People. We are a hospitable and accommodating people. We assure the Igbos that their property and assets (movable or immovable) in Southern Kaduna are secured, assured and guaranteed.
"The security of all Igbos in Southern Kaduna is guaranteed. We will continue to accommodate the Igbo and all persons of goodwill towards us irrespective of their primordial, ethnic or religious cleavages".
SOKAPU expressed the desire of the Igbo to have a separate country of their own was an inalienable right which had not in any way translated into a crime or provocation.
The group argued that "The lgbos have so far in our estimation merely exercised their rights to gather and to protest peacefully. They exercised their constitutional rights to acquire property in the nooks and crannies of this country. These are not criminal actions.
"We were not consulted by the so-called Arewa groups before issuing the Kaduna Declaration despite the fact that Southern Kaduna is in the North West. The declarants, it appears clearly, do not see us as part of the North.
"None of the 53 ethnic nationalities of Southern Kaduna were consulted. Neither was SOKAPU the umbrella body of the 53 ethnic nationalities of Southern Kaduna consulted. They have, it appears, excised us from the North. They have shown utter contempt and disregard for us as a people. They did not speak for us. Those making such calls threatening fire and brimstone on the Igbos have only served to poignantly demonstrate their bizarre nature. They should be arrested and prosecuted by the Nigerian State immediately.
"To threaten bona fide Nigerians with eviction and confiscation of their properties is to beat war drums. It is incitement against the Igbos. We condemn the Declaration without reservations".