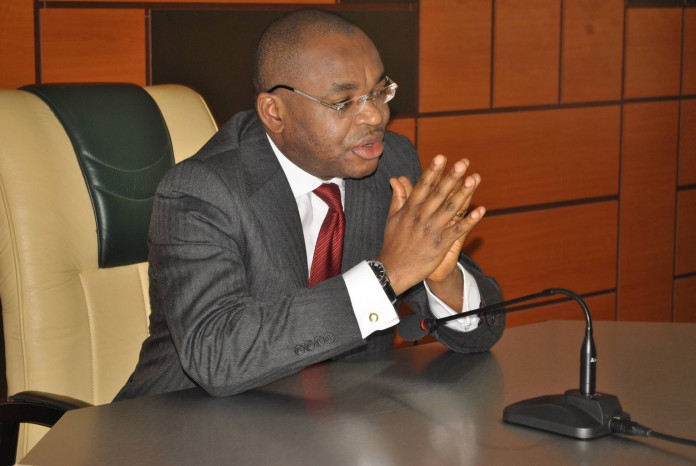 The governors of the South-East and South-South states of the federation rose from a meeting held on Sunday in Owerri, Imo State, with a resolve to remain committed to one indivisible and indissoluble Nigeria.
The governors who met under the aegis of the South-East/South-South Governors' Forum have scheduled their next meeting forNovember 26 at Uyo, the Akwa Ibom State capital.
At the meeting, according to a communiqué signed by the chairman of the forum, Akwa Ibom State Governor, Udom Emmanuel, the governors discussed issues bordering on the prevalent political situation in the country and decided that their two regions – South-South and South East – would jointly move in the same direction on issues.
This, they said, was with the intention of protecting and bringing benefits to the political future and interest of the people of the regions.
The governors pointed out that their binding force was more than the political party and other considerations.
They also expressed worry about the dearth of infrastructure and unjustified lack of significant federal presence in the South-East and South-South regions.
They therefore called for more attention to be paid to infrastructural and other needs of the regions by the federal government.
The forum, while discussing the proposed amendment of the 1999 constitution, resolved to take a position that would be in the best interest of the people of the two regions.
The governors also commended the role played by some patriots in instituting broad-based negotiations between the regions of the North and South-East which led to the setting aside of the so-called "quit notice" issued by some misguided youths in the North to the Igbo resident in that part of the country.
They expressed the hope that it would be the last time any person or group of persons would make any statement or take actions that would suggest any part of the country was a no-go area to other Nigerians.
The forum commended the efforts of the security agencies which had brought relative peace to the regions and across the country.
It said the efforts indeed contributed immensely to an increased and sustained oil production with the attendant benefits to the country.
It commended the efforts of all stakeholders who had worked to ensure that the regions remained calm and safe.
The forum expressed the hope that the efforts by the governors and other stakeholders to maintain peace and stability in the two regions would translate to the two regions reaping increased dividends in the form of greater attention paid to the urgent infrastructural and other needs of the regions.
The forum commended the Inspector General of Police, Ibrahim Idris, for organising security summits in the different geo-political zones of the country.
It expressed the hope that the outcome of the summits would lead to better policing of the country in the interest of the citizenry.