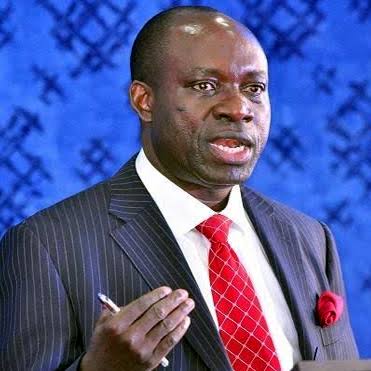 Discordant tunes greeted the proposed Vision 2070 Development Plan for Anambra State being championed by the current Governor Willie Obiano administration as members of the state house of Assembly expressed divergent views about the idea.
The opinions of the lawmakers were in response to the presentation made by the former governor of the Central Bank of Nigeria (CBN) and Chairman, Anambra State 2070 Development Plan, Prof. Charles Chukwuma Soludo.
Soludo, an aspirant for the 2021 Anambra State governorship elections, had approached legislators to incorporate their views into the vision as their imputes as citizens and constituency representatives were considered paramount to the eventual actualisation of the 50-year plan.
The former CBN governor, who said his in-camera session with lawmakers was fruitful, stressed that the 50-year development plan was a project for everyone, as there was need to plan for the future of the state.
He said: "The governor of Anambra State had inaugurated a committee to draft Anambra 50-year development plan and that plan is called Anambra Vision 2070 Plan.
"It is supposed to be an Anambra plan; a plan by Ndi-Anambra for the security, prosperity and happiness of Ndi-Anambra."
READ ALSO: Soludo Calls For Collective Response In Tackling Poverty, Healthcare In Nigeria
But, Edward Obiefuna Ibuzo, representing Onitsha-North 2 state constituency, seemed not to agree with Soludo, as he said that Anambra Vision 2070 might be a mirage, if the state did not tackle its immediate pressing needs first.
Ibuzo pointed out that independence of the legislature was key to the realisation of any development plan, and queried the rationale behind Vision 2070, when immediate needs were not met as evident in the Akpaka by-pass in Onitsha that had been in deplorable state.
He maintained that there should be a platform or pathway upon which Anambra citizens would walk towards the realisation of the 2070 development plan and not mere lip service nor movie script being acted out.
However, Lawrence Chukwuweike Ezeudu representing Dunukofia state constituency, disagreed, as he believed that dividends of long term planning were not immediate, but for posterity.
Ezeudu said he believed in the workability of Anambra Vision 2070 because his concerns were addressed and that the plan was targeted at the 4th Industrial Revolution.
Okechukwu Okoye of Aguata 2 state constituency said the development plan was an Anambra project and a clarion call for contributions from all facets of the state to make the 50 year development plan a reality.