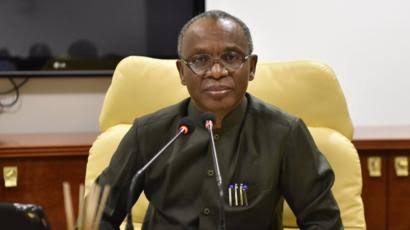 Southern Kaduna peoples Union (SOKAPU) has called on Kaduna State Government to take proactive measures and end the protracted hostilities over ownership of farmlands between Hausa settlers of Zangon Kataf town and their long term Atyap host.
The Union in a press statement signed by the National Public Relations officer, Luka Binniyat, said the issue of ownership of farmlands between the two has been a subject of concern as lives have been lost, in the past two years.
SOKAPU was reacting to the gruesome killing of one Yusuf Magaji on his farm in the morning of June 10, 2020.
Mr. Biniyat explained that Yusuf Magaji, 32, and father of two walked to his farm just on the outskirts of Zangon Kataf town, in Zangon Kataf LGA in the Southern part of Kaduna state and did not return and was later discovered to have been murdered.
"Yusuf, a teacher and Tsam by tribe, is the son of retired Rev. Musa Magaji who resides at Kibori in Zamandabo ward of the local government.
"It was from there that Yusuf had left to the farm and his failure to return home hours longer that he ought to, generated curiosity."
According to him, Hausa-Fulani community of Zangon Kataf had warned Atyap natives from cultivating some farmlands near the town which they have been claiming ownership.
This has in the past led to a near clash between Atyap youths of Unguwan Wakili and those of Hausa-Fulani community.
READ ALSO: SOKAPU Raises Alarm Over Fresh Killings, Kidnapping in Southern Kaduna Community
"So it was under this uncertain condition of insecurity that Yusuf went to the farm that morning.
"His failure to return therefore prompted youths to go to the farm to find out why he had not returned and upon reaching the farm, Yusuf was not found, but a pool of blood, his phone and shoes were seen at the same place on the farm.
"A search party was dispatched to look for him. In the early hours of Thursday, his body was found dumped in a bush near a river that is the boundary between Zangon kataf and Kauru LGAs.
"He had been slaughtered like a ram. His body was recovered by a combined team of the police and soldiers and has been deposited at the mortuary in St. Louis hospital, Zonkwa," he said.
He condemned the act saying "this is a heinous crime in no small terms and we call for the immediate investigation of this evil so that the killers can be brought to face justice."
The Union, however, commended the swift move of the traditional rulers and community leaders in calming down the tensed youths.
While they appealed to security agencies to be cautious in handling the situation, the Union also called on members in Zangon Kataf and Kauru LGAs to stay calm and not take the law into their hands to avoid further breakdown of law and order.
They also appealed to state government to take proactive measures to ensure that a sustainable solution agreed by the two parties is reached.