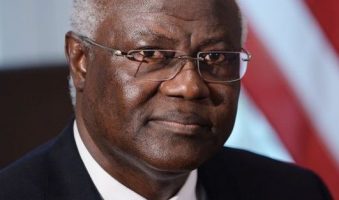 Sierra Leone began seven days of national mourning on Wednesday after flooding and massive mudslides triggered by heavy rains left hundreds dead.
A minute of silence was scheduled to be observed at 1200 GMT in memory of the victims, said Information Minister, Mohamed Banguara.
On Wednesday evening, an interreligious vigil and prayer meeting will be held at the national stadium in the capital, Freetown, where the disaster struck.
The bodies of 297 people, including 109 children, had been counted in the morgue of Freetown's largest hospital, Connaught Hospital, alone, Banguara said.
Read also: African-led force on terrorism in Sahel faces challenges – UN
The exact toll remained unclear on Wednesday, however, with the Health Ministry previously speaking of 500 deaths, and many missing.
The minister said a mass burial is planned on Thursday, as morgues were overflowing with corpses.
According to Red Cross, most deaths occurred in the Regent neighbourhood on the outskirts of Freetown, which lies beneath Sugarloaf Mountain, where a mudslide destroyed at least 1,000 homes, with an estimated 3,000 people made homeless.
Rescue efforts continued on Wednesday but progressed only slowly because< roads were blocked due to the floods and lack of equipment.
The mudslides and floods were caused by three days of torrential rains in Freetown.
Communication lines and electricity were disrupted in many parts of the city of roughly a million people.