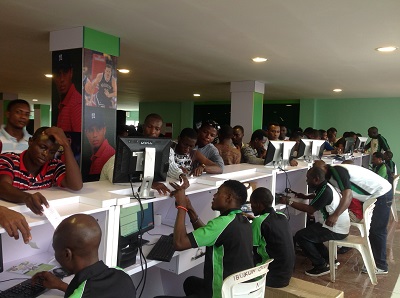 The Director of a Skill Acquisition Project, Mr. Steven Godwin, has urged parents to engage their children to learn one skill or the other during long vacation to keep them from crime.
Godwin, Founder and Chief Executive Officer of Pellx Empowerment Programmes, PEP, said this in an interview with News Agency of Nigeria, NAN, in Okota, Lagos on Wednesday.
He was speaking at the end of the official unveiling of the 2019 holiday project.
Godwin advised that children should be kept very busy with various activities so that they would not have the opportunity or time to engage themselves with any form of criminal activity.
He said that the long vacation was for them to rest from academic works and be more of brain teasers, skill acquisition and fun.
"Schools should play down academic works during long vacation and this time, we are going to issue certificate of completion to the beneficiaries at the end of this programme.
He said that his organisation had put together various skills training progrmmes and activities that would make the children self-reliant even after their studies.
"We have prepared a new timetable based on entrepreneurship training to engage more children with worthwhile projects that will be of benefit after their studies.
"Our programmes include, computer training, bead making, using Ankara materials to make bags and shoes, music training, makeup, modelling and Gele making etc.
"We shall be having a special weekend package in our headquarters in Okota to accommodate those youth that would not be able to meet up with our week day programme," he said.
The skill acquisition expert said that his organisation had also entered into collaboration with some Non-Governmental Organisations, NGOs, to include moral education for the youth.
"My organisation has also entered into collaboration with a few other NGO's to have more programmes that would not only empower them, but boost their moral status.
"We shall be having seminars and workshops that would involve training by religious leaders, counsellors and law enforcement agents on crime prevention by youths," he said.
Godwin also said that the eight week free training, which would take place in their office in Ijegun and Okota, would not have age limit.
He added that the participants would be required to only provide their personal training materials.
NAN