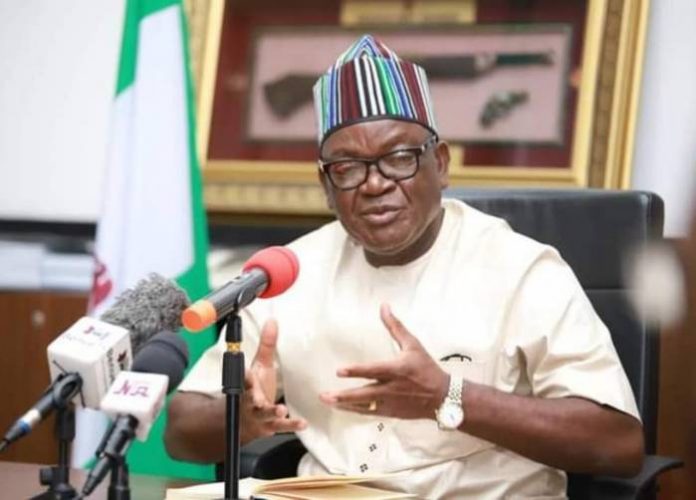 Some aides to the Benue state Governor, Samuel Ortom, have resigned their appointments with the government to enable them contest various positions in the 2023 general elections.
Their resignations were sequel to the directive of the Governor that political appointees wishing to contest elections in 2023 should resign latest on 30th September, 2021.
The Next Edition gathered that those who have resigned include the Chief Press Secretary, Terver Akase, the Secretary to the State Government, SSG, Chief of Staff, Terwase Orbunde, Commissioners for Information, Culture and Tourism, Ngunan Addingi, Education, Dennis Ityavyar, among others.
Tendering his resignation letters on Thursday in Makurdi, the Chief of Staff to the Benue State Governor, Terwase Orbunde, said: "The journey to my exit point started one Thursday afternoon in 1995 in my house at North Bank in Makurdi, where Governor Ortom approached me with a message that he received God's directive while in Zaria, a week earlier, that I would anchor his Governorship Campaign someday.
"In 2012 when he reiterated to me that the year would be 2015, we commenced activities towards the realization of the vision he had received. Subsequently, in spite of the dramatic twists and turns, God, through the people of Benue State, gave us electoral victories at the 2015 and 2019 General Elections.
"Governor Ortom graciously and magnanimously gave me space for participation in his Administration as Chief of Staff in both the First and Second tenures. The participation broadened my perspectives, exposed me further, gave me cognate experience and built my capacities in the service of our people.
"However, as we approach the twilight of the two tenures, I feel strongly led of God that I have completed my tour of duty as Chief of Staff and have been called to make myself available for another assignment as Benue State Governor in 2023.
READ ALSO: Former BBNaija Housemate Tacha Admits Going Under The Knife
He thanked Governor Samuel Ortom for the unparalleled confidence reposed in him as the Chief of Staff in his Administration.
"In the Office I held, I had the honour and privilege of being the Governor's Armour Bearer and Man as described by the media.
"I leave with every sense of appreciation and fulfilment for the milestones we have been able to record in the discharge of the mandate which the people of the State gave my boss, and with high hopes and faith in God for a brighter future," he said.
He appreciated the First lady, Mrs Eunice Ortom, the Deputy Governor, Benson Abounu, the Secretary to the State Government, Professor Anthony Ijohor, the Head of Service, Mrs Veronica Onyeke, and all other Members of the State Executive Council, Heads of Ministries, Departments and Agencies, my colleagues, friends associates and well wishers for their support and cooperation in the duties as Chief of Staff.
"My prayers and goodwill remain with Governor Ortom and his administration to finish strong and robust," Orbunde said.