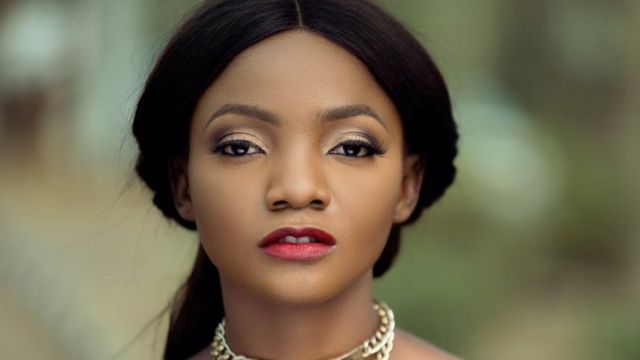 Nigerian musician, Simisola Kosoko, better known by her stage name Simi, has apologized to the LGBTQ community and her fans over her homophobic outburst.
Descr
After getting dragged on social media, the music star took to her Twitter page on Monday, August 3 to apologize over the comments she made during her YouTube show 'Stoopid Sessions.'
READ ALSO: Adekunle Gold and Simi Release Sneak Peek of Their Wedding
Part of the apology read:
"As a woman, I understand the discrimination, but I realize I may not understand the unique ways the LGBTQ community experiences it. I am learning, but I'm sorry that this time, I did so at your expense."
She also said nobody deserved hate that they were often given, explaining that it was not her intention to hurt them.
Simi, the Duduke crooner, was quoted during a session on her Youtube show, as saying, "It just doesn't seem natural to me," adding "They say they're born that way, but I haven't seen any biological proof."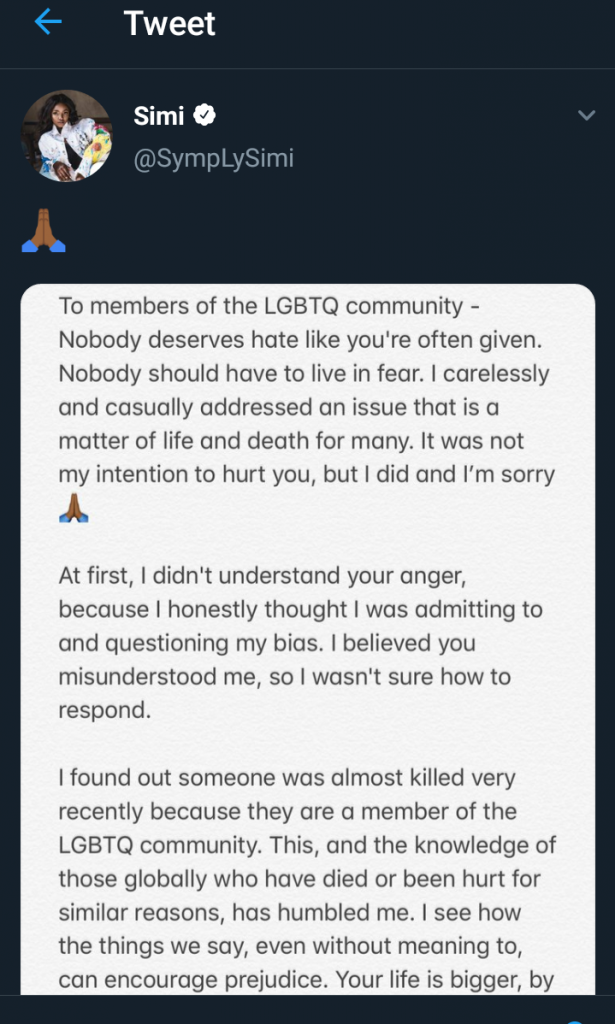 She was apparently referring to the LGBTQ community.