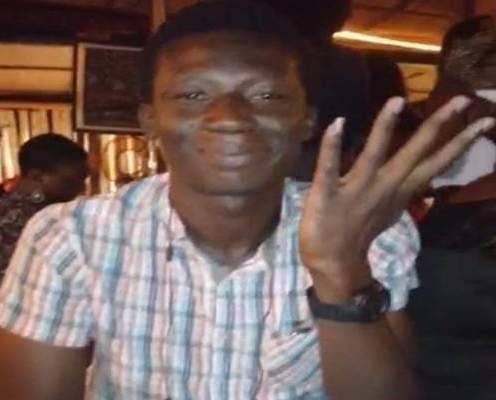 The clash between the police and members of the Islamic Movement in Nigeria, IMN, on Monday recorded some casualties.
Among them were a Corps member serving with Channels Television, Precious Owolabi and a Deputy Commissioner of Police, Usman Umar.
Nigerians on social media have been reacting to the unfortunate incident.
@obiora_okpala; "Precious Owolabi's death is avoidable If Only Buhari has obeyed the Court order and release the Shiites leader.
There is a reason for de law which is 2 manage everybody's right. Buhari is denying Nigerians right to live."
@DrJoe Abah; "I am saddened to hear of the death of many Nigerians yesterday in Abuja, including young Precious Owolabi, DCP Umar and members of the Shiite sect. Whatever strategy is being deployed by the State is clearly not working and needs to be rethought. May their souls Rest In Peace."
@_algorithm; "This is so unreal. What was he doing there? Why was he not protected? A youth corper just like me. A man with dreams, just like you and I. All that life and energy cut short because of what???? Nigeria has failed Precious Owolabi. RIP Ayo, RIP DCP Umar."
@oyenigbehin ; "Precious Owolabi was no doubt a passionate young individual. His Zeal will continue to be an inspiration to thousand of young people. I just wish he didn't end up this way. President Buhari needs to do something about this Shiite group. Enough of this madness @channelstv "
@obianuju_ego ; "You lay emphasis on the DCP killed without mentioning Precious Owolabi killed by your bullet nor the number of Shiites killed."
@virtuousmaryam; "You can not right wrong with another wrong, put professionalism to work, use rubber bullet and how about being proactive instead of reactive?
RIP to all."
@CAPT_Vincentt; "Now that Precious Owolabi was shot dead by the PoliceNG; who gets punished, Dismissed? Is he just going to die like a nobody??
"The family of the deceased should sue the police and the FG."
@EmmanuelNgwaogu; "Yes, as corps member, we all want to serve in a better organization, so sad to hear the news of the untimely death of one us , Precious Owolabi, may he gentle soul rest in perfect peace."
@Onifoto Toma; "With much pain in my heart, tears in my eyes and a sad face, I still don't want to believe it but
Precious Owolabi of @channelstv is dead😭just last year we graduated together from #unilorin just last year we shot a movie together
@unilorinnews
RIP Precious Owolabi
Rest in peace😭"
@EniolaSa; "Now the Shiites' despicable resort to violence and terror has claimed the life of Precious Owolabi, a young man serving as a reporter with Channels TV. Such a sad day."
@OgbeniDipo; "May the soul of Precious Owolabi rest in peace. May God console his family and comfort his friends. That could have been anyone, including any of our family members or friends who work around the 3 arms zone and environs in Abuja. Such a needless death. Resolve this madness now."
@Biyatifi; "There is no smoke without fire, if the FG aren't keeping the Shiite leader incarcerated against court ruling, Precious Owolabi , deputy commissioner of police and others would still be with us today."