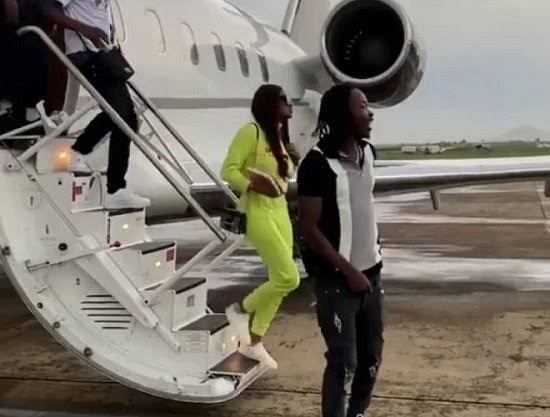 Management of Executive Jet Services has explained why it granted approval for the flight service that conveyed Azeez Fashola (Naira Marley) to Abuja for his show.
While apologizing for the company's oversight concerning the approval, Chief Executive Officer and Chairman of the company, Mr. Sam Iwuajoku, said approval was given after seeing that the request was made by "Babatunde Fashola."
Mr. Iwuajoku in a letter explained how the company mistook the identity of the person behind the name for the Minister of Works and Housing, Mr. Babatunde Raji Fashola.
He said the company was not aware that the request was made by "a bunch of useless people."
READ ALSO: Lockdown Violation: Naira Marley surrender To Police, To Appear In Court Tuesday
It has, therefore, become clearer that the name on the request might have been intentionally done to deceive the company to get approval for the trip.
According to reports, Naira Marley's younger brother also bears exactly the same name as that of the former Governor of Lagos State. While Naira Marley was listed by his unknown name, "Adeshina Fashola."
Those reportedly on the flight to Abuja were Chinonso Opara, Adeyeye Tobi, Afiare Israel, Michael Opeyemi, Idowu Emmanuel, Seyi Awonuga, Wisdom Intoto, Abayomi Akin and Babatunde Fashola.