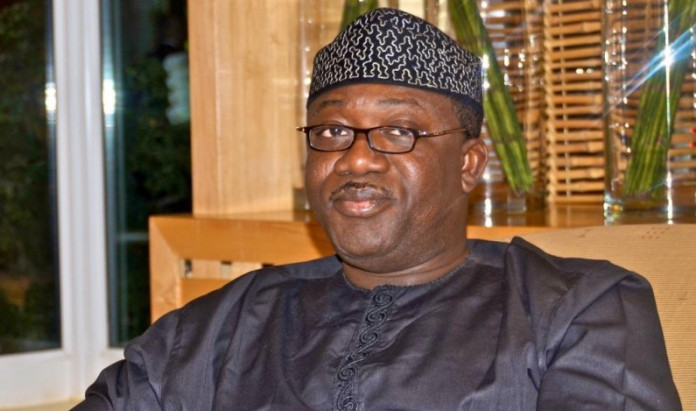 A group, Southern Nigeria Youths Congress (SNYC), has called on Ekiti State Chief Judge, Ayodeji Daramola, against shielding the Minister of Mines and Steel, Kayode Fayemi, from the panel set up by state government.
The group said it was worried by reports alleging collaboration between the Chief Judge and Mr. Fayemi; and the alleged creation of a special court for a particular judge heading a judicial division outside the state capital, Ado Ekiti.
The Ekiti State Coordinator of the group, Taiwo Omolewa, Sunday, said it was suspicious for a judge who was less than four years on the bench to be nominated into two election petition tribunals within a year and to a special court.
The group also drew the attention of the National Judicial Council (NJC) to the way the petition filed by the former state governor with a view to ensuring justice was done.
It argued that instead of trying to stop the Judicial Commission of Inquiry set up the state Governor, Ayo Fayose, to probe him, he should use the opportunity to clear his name once and for all.
The group argued that the panel was set up based on a law sponsored and accented to by the former governor in 2012.
Drawing attention to the case in Osun State, the group said former Goveror Olagunsoye Oyinlola, appeared before a panel set up by the state government to probe him in the full glare of the media.
It said if Fayemi was sure he never stole Ekiti funds as being alleged, appearing before the panel and giving his appearance full media coverage, was a better option than trying to stifle it.
The group said appearing before the panel was an < opportunity for the former governor to show he was not shielding himself from corruption investigation.