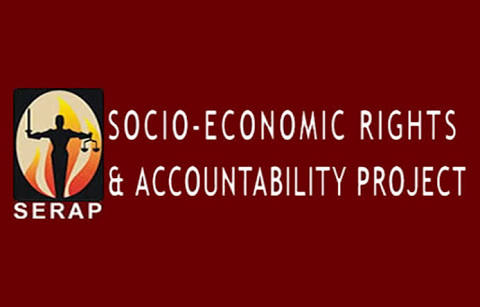 The Socio-Economic Rights and Accountability Project, SERAP, has taken President Muhammadu Buhari and others to court for failing to disclose details of allocations, disbursement and spending of security votes by the three tiers of Government, between 1999 and 2019.
According to SERAP's Deputy Director, Kolawole Oludare, the suit filed at the Federal High Court in Lagos on Friday seeks an order compelling the defendants to account for the N241.2bn disbursed as security votes in the last 20 years.
He claimed that despite the release of N241.2bn since 1999, Nigeria has continued to experience absence of "effective protection of the rights to security and welfare, life and physical integrity of millions of Nigerians."
READ ALSO: SERAP Calls For Public Register Of Corrupt Governors
Other defendants in the suit are the Senate President, Speaker of the House of Representatives, Governor of the Central Bank of Nigeria, Accountant-General of the Federation and Auditor-General of the Federation.
"Nigerians have the constitutional and international human right to know details of the exact amounts that have been spent as security votes and specific areas and projects covered by the allocations, disbursement and spending.
"Constitutional provisions requiring governments to ensure the security and welfare of the people are intended to protect the security and safety of citizens and not the security of a few individuals in government.
"Without transparency and accountability, the mismanagement and corruption in the allocation, disbursement and spending of security votes will continue with devastating consequences," Oludare said.