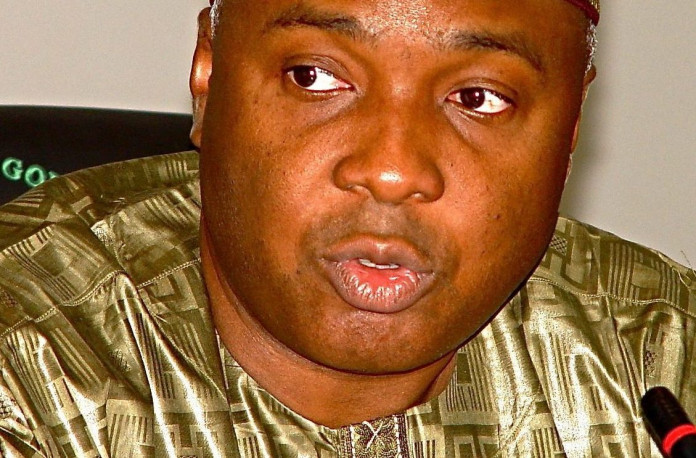 The Senate, on Tuesday, applauded the report by the National Bureau of Statistics (NBS) that showed Nigeria's economy finally staging a comeback.
The mood in the Senate is similar to that of the Presidency.
In a statement signed by Senator Aliyu Sabi Abdullahi, Senate's spokesperson and Chairman of the Senate Committee on Media and Public Affairs, the Senate emphasized that it was truly commendable that after five consecutive quarters of contraction, the Nigerian economy grew by 0.55% in the second quarter of 2017.
Abdullahi also stated that the improved performance of the trade, manufacturing, agriculture and oil sectors, was an indication that with carefully aligned policy and legislative interventions, Nigeria's economy could thrive beyond current forecasts and expectations.
"The Senate received Q2 NBS economic report with great excitement," the Senate spokesperson said, adding, "We are delighted that government's response to the economic recession has began to yield tangible results.
"The public will recall that in the days following the announcement of the 2016 recession, the Senate initiated steps and tabled 21 recommendations that it submitted to the executive for immediate action. We also listed out economic priority Bills, many of which have now been passed, or are at the final stage.
"We are also happy to note that many of the economic recommendations, specifically in the areas of retooling our agriculture and trade policies were adopted. This shows that the 'all hands on deck' approach was necessary from both branches of government," he stated.
Abdullahi further noted that although the nation was now out of the recession, the Senate remained committed to seeing that the unemployment rate and high cost of living in the country was brought down.
"The rising unemployment in the country is an issue that is of much concern to all of us. Additionally, the rising cost of food prices and basic services in the country still affects millions of households.
"This is why we will continue to work on our laws, specifically in the areas of access to credit to promote more opportunities for small business owners; and opening up more sectors to private sector participation, so that there will be more competition in our markets — which will lead to lower prices.
"We will also continue to work with the executive to ensure that our policy and legislative objectives, specifically as they relate to the economy, are well-aligned," the Senate spokesman said.