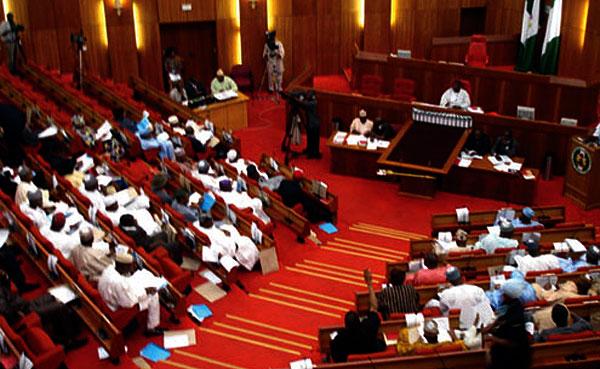 The Senate has countered the directive given by Acting President Yemi Osinbajo that the newly appointed chairmen of the National Pension Commission, Code of Conduct Bureau, and the Independent Corrupt Practices and other Related Offences Commission should resume duty immediately.
It warned the nominees not to obey the directive as it would be unconstitutional.
In a statement issued by Mr. Bolaji Adebiyi, Permanent Secretary and Director Press, Office of the Secretary to the Government of the Federation, the appointees had been directed by Vice President Yemi Osinbajo to resume in acting capacity.
The move, it was said, was to avoid a vacuum in the government institutions pending the confirmation by the Senate.
But barely a few hours after the directive, the Senate countered the move, warning the appointees not to obey the directive of the Presidency.
The Senate said it would be wrong of them to resume before their confirmation by the legislative arm.
The nominees affected by the Senate directive are Alhaji Ali Usman who has been nominated to become the Director General of the Pension Commission (PenCom), Dr. Mohammed Isah nominated as chairman of the Code of Conduct Bureau (CBB) and Prof. Bolaji Owasanoye, the chairman nominee of the Independent Corrupt Practices Commission (ICPC).
Read also: Buhari now back in Nigeria
In a statement by its spokesperson, Senator Aliyu Sabi Abdullahi, the Senate declared: "The leadership of the Senate has been inundated by enquiries from individuals from across the country who want to know whether the statement from the office of the Secretary to the Government of the Federation to the effect that the nominees into the headship of PenCom, Code of Conduct Bureau and ICPC should resume work immediately pending their confirmation by the Senate was as a result of an understanding between the executive and the legislature.
"We will like to advise the Acting President who was quoted to have given the directive for the resumption of the nominees that the directive was illegal and not right. The Senate will not support any action that is not in line with the law.
"We advise the nominees to hold on until they are cleared by the Senate as required by the law before resuming in their respective offices.
"We do not want anything that will cause any problem between the executive and the< legislature."