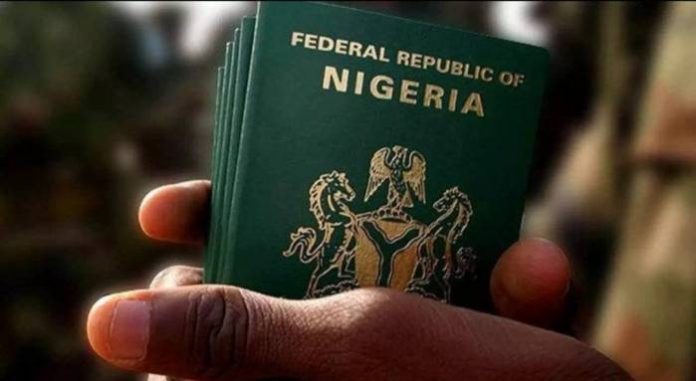 Senate has mandated its committee on Interior to urgently investigate the circumstances leading to the delay of issuance, renewal of Nigeria International Passport by the Nigerian Immigration Services. (NIS)
It also mandated the committee to turn in its report of the investigation in two weeks.
Senate resolution was sequel to the adoption of a motion on the "Delay on issuance, renewal of Nigeria International Passport" by the Nigerian Immigration Services at Plenary on Tuesday.
The motion was sponsored by Sen. Uche Ekwunife (PDP-Anambra).
Ekwunife in her lead debate said the delay in missions and renewal of Nigeria international passport by the Nigerian Immigration Service nation-wide was resulting in untold hardships for Nigerians, who need to travel out of the country or return to the country.
She said the international passport was an official identity document, issued to Nigerians for the purpose of traveling out and into the country in exercise of their rights to personal liberty and freedom of movement.
She said many Nigerians were still facing challenge with passport processing, despite the six weeks timeline of processing passport, given by the Federal Government barely a year ago.
According to her, presently, new applicants and those who want their passports renewed spend between three to six months processing their international passport applications at the offices of the Nigerian Immigration Services and Nigeria embassies out side the country.
READ ALSO: FRSC Recovers 385 Stolen Vehicles
Ekwunife said getting appointment for biometric capturing at the passport offices now takes between five to eight weeks, while it takes, many applicants four months waiting for their passports to be ready for collection after the biometric exercise.
She said that it has also become extremely difficult for passport to be processed across the country, in the immigration offices especially Lagos, Abuja and Port Harcourt .
This, she noted, was forcing the applicants to travel to various locations to get their passports renewed.
"The international students are also finding it very difficult to renew their passports to enable them travel back to reunite with their families," she said.
Sen. Gershom Bassey (PDP-Cross-River), who seconded the motion said issuance of passport was a right of every Nigerian.
He expressed concern that the idea of delay on issuance of passport that was almost becoming a controversy was not in the best interest of Nigerians.
Similarly, Sen. Biodun Olujumi (PDP-Ekiti) said the motion was timely, saying that it was important to resolve the issue as that was not the situation in the past when passports were issued within two to three days.
She said it was embarrassing to Nigerians that applicants would need to wait six to eight months for passport to be issued.
Sen. Muhammad Bulkachuwa (APC-Bauch), however, said the motion had come too late as the matter should have been presented earlier before the senate.
Bulkachuwa said he had experienced a similar delay when he applied for a renewal of his passport.
According to him, it took five weeks for him to be issued his passport after his biometric exercise.
The Senate also on the motion mandated its committee to investigate the contract awarded for the printing of Nigerian passport (NAN)