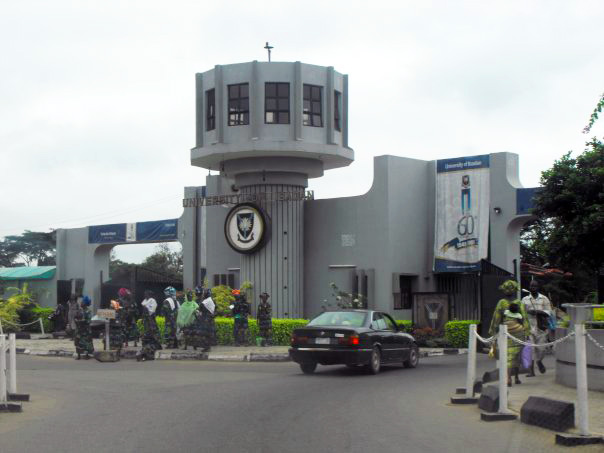 The selection of a new vice chancellor of the premier university, University of Ibadan, started on shaky note as one of the contestants into the congregation assembly as senate representatives on the Joint Council/Senate Selection Board, alleged that the process lacked transparency and was been technically compromised
The allegation, which was made by one of the contestants for the Senate seat, Prof. Ademola Dasylva of the Department of English, was contained in a petition he wrote to the chairman of the institution's Governing Council, Nde Joshua Mutka Waklek, through the office of the Registrar and Secretary to Council.
According to the petition, a copy of which was obtained by The NEXT EDITION, his objection stemmed from his conviction that the process was fraught with procedural improprieties.
He said his strong assertion against the election process and result was based on certain technicalities and alleged flagrant contraventions of electoral processes.
He called for the cancellation of the election and its results and the conduct of a fresh election to protect the integrity of the process for the appointment of the next vice chancellor of the institution.
He asked that those found culpable in the alleged manipulation and electoral infringements should be appropriately sanctioned to serve as deterrence to others.
READ ALSO: Coronavirus: Madrid At serious risk without Tougher Rules, Minister Warns
The petition read in part: "This is a letter of protest against the process and outcome of the election of the Senate Representatives on the Joint Council/Senate Selection Board for the Appointment of Vice Chancellor (2020-2025), which was held on Monday, September 21, 2020.
"This objection stems from our conviction that the election was technically compromised, fraught with procedural improprieties, as well as lacking in transparency.
"I, therefore, wish to communicate to you and to other respectable members of the University of Ibadan Governing Council that the whole process of the election and its outcome is a far cry from a credible exercise, but a parody and travesty of an election process.
"It should be rejected in totality. My strong assertion against the election process is based on certain technicalities and flagrant contraventions of electoral processes."
He said the cancellation and fresh election would assure all the candidates of fairness, transparency and a level-playing ground, even as he requested the institution of a panel of inquiry to investigate the allegations