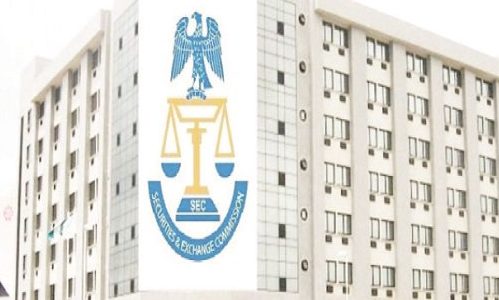 The faceoff between the Securities and Exchange Commission, SEC and Oando Plc, deepened on Monday with SEC directing the company to suspend its Annual General Meeting scheduled for Tuesday, June 11.
A statement from the regulatory body read: "The Securities and Exchange Commission hereby notifies the public that further to the ex-parte order of the Federal High Court, Ikoyi Lagos, in Suit No: FHC/L/CS/910/19 IN Mr. Jubril Adewale Tinubu & Anor V Securities & Exchange Commision & Anor, the Annual General Meeting of Oando Plc (a company listed on the Nigerian and Johannesburg Stock Exchanges) scheduled to hold on Tuesday, June 11, 2019 at 10:00 a.m. has been suspended till further notice.
"Accordingly, the commission has directed the suspension of the Annual General Meeting of Oando Plc to allow the parties to maintain status quo."
The commission said it would update the public and interested parties on the outcome of the ongoing litigation.
Recall that on May 31, SEC had ordered Oando's Group Chief Executive Officer, Mr. Wale Tinubu, and some other board members to resign alleging that an audit report had thrown up some infractions committed by them.
However, the company immediately challenged SEC, saying the alleged infractions and penalties were unsubstantiated, ultra vires and invalid.
The company claimed that it was not given the opportunity to see the audit report and defend itself.
On June 2, however, SEC announced that it had set up an interim management team to oversee the affairs of the company and conduct an extraordinary general, meeting on or before July 1, 2019 to appoint new directors who would then select a management team for the company.
However, the Federal High Court sitting in Lagos granted an interim injunction on June 3 following an application by Oando's GCEO and his deputy, restraining SEC from executing the sanctions.