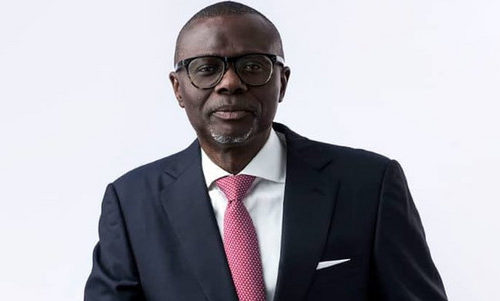 A cleric, Olusegun Sanni-Arewa has said that the incoming Governor of Lagos State, Babajide Sanwo-Olu will not disappoint Lagosians on good governance.
Sanni-Arewa, the Founder of Christ Elect Healing Ministries International, also expressed the hope that the incoming governor would deliver dividend of democracy to the people of the state irrespective of tribe or religious leaning.
The cleric who disclosed this in an interview with The Next Edition in Lagos, predicted that Sanwo-Olu's administration would usher in the era of prosperity in the state.
Sanni-Arewa, however urged the incoming governor to pay more attention to the development of rural areas in the state.
"I want him to pay more attention to the grassroots and encourage development to thrive in the rural areas of the state. Let there be more roads. The rural areas need the attention of the incoming governor. He should remember those areas; it is not only developed areas that he should give his attention to.
He should shift his gaze to the suburbs also. Alimosho, for instance is the local government that boasts of the highest number of votes in the state but the area is begging for government's presence. Apart from the general hospital, the area still needs more development in order to bring government closer to the people," he said.
READ ALSO: Police Arrest 5 Suspected Kidnappers, 4 Cattle Rustlers in Taraba
The cleric urged Sanwo-Olu to consolidate on the gains recorded by the previous administrations in the state especially in actualizing the vision of Lagos as a Mega City and the encouragement of harmonious relationship among Lagosians.
He commended the Akinwunmi Ambode Administration for its developmental stride in the state particularly in the agricultural sector, saying that the state would witness more growth under Sanwo-Olu.
"The projects have been ongoing so far so good. For instance, President Muhammadu Buhari has just come to commission some of the projects in the state. They are doing it right; Ambode has been able to start agricultural revolution especially in rice production. It is very laudable.
"If you go back to Obafemi Awolowo's plans for the Western Region, he had this agenda of sustainable economic development . That is what the ruling party in Lagos State is trying to follow that is why I do commend Tinubu , he has been a great leader who has made a great impact to the South West.
"Sanwo-Olu will not disappoint Lagosian because the governors get better by the day; look at Babatunde Fashola and Ambode both of them have done very well and Sanwo-Olu is going to continue with the good work and I have the confidence that he will build on the successes of previous administrations in the state," he said