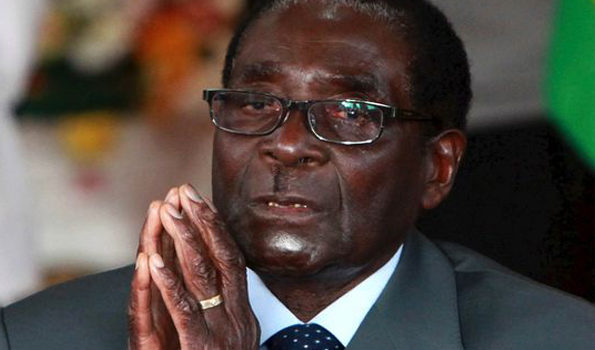 Former President of Zimbabwe, Robert Mugabe, represented different things for different people.
To some he was a hero, an icon and to others, he was a traitor and a tyrant.
Friend or foe, however, one cannot deny that Mugabe was witty and sometimes hilarious as some of his quotes show.
Below we serve you some of his quotes.
"Men cheat on their women but they don't want women to cheat on them. Why? Because they know cheating is wrong, when a man cheats, he cheats for sex but, when a woman cheats, she cheats for love and affection. She cheats with a guy that can potentially replace you."
"Dating many girls is just a way of confusing your enemies from attacking your main girl. But ladies will not understand this strategy."
"Dear ladies, don't advertise your man if he is not advertising you…If he acts single, sweetheart, act like a widow. Life is too short to be fooled."
"If she removes both her jeans and her panties at the same time by herself…My brother use a condom."
"Some girls have never seen the doors of a gym but look physically fit because of running from one man to another."
"Engagement is when a man proposes to marry a woman in a few months. Not when he puts a ring on her finger and scares other men away for many years… That is witchcraft!!"
"1 pack of quality Brazilian hair=78 bags of cement. 1 quality designer handbag = 10 tankers of water. 1 quality pair of designer shoes = 1 truckload of sand. 1 iPhone 7= 6600 building blocks. These are enough to build a 2 bedroom flat. Ladies please allow your boyfriends to be Landlords next year!"
"If Adam and Eve were Chinese we would have been in paradise because they would have ignored the apple & eaten the snake."
"It doesn't matter if you're prettier than his current girl. Fact is that the guy is no longer yours."
"If you are ugly, you are ugly. Stop talking about inner beauty because men don't walk around with x-rays to see inner beauty."