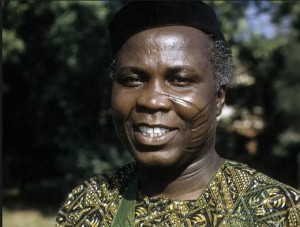 Former Chairman of the Economic and Financial Crimes Commission, EFCC, Mallam Nuhu Ribadu, and other eminent Nigerians, will be at the launch of a book in honour of the former Premier of the Western Region, Chief Samuel Ladoke Akintola.
Ribadu, who will be the Chairman of the event, will also be in the company of the governor of Oyo State, Senator Abiola Ajimobi; former governor of the state, Chief Adebayo Alao-Akala; the Alaafin of Oyo, Oba Lamidi Adeyemi; Ladoke hometown monarch, the Soun of Ogbomoso, Oba Jimoh Oladunni Oyewumi, as well as members of the national and state legislatures representing Akintola's home town of Ogbomoso.
The book titled S.L. Akintola: In the eyes of history, was written by a former member of the House of Representatives and lawyer, Honourable Femi Kehinde.
The event will be held on July 10, 2017, the day that marks the 107th anniversary of the former Premier's birth, at the Michael Omolayole Hall of the International Conference Centre, University of Ibadan, at 12pm and will also have as Guest of Honour, the Orangun of Oke-Ila, Osun State, Oba Dokun Abolarin.
Akintola, born on March 10, 1910, was a lawyer, journalist, politician and polemicist who was killed in the coup of January 15, 1966.
He was 56 years old.
The book, a 195-page "historical and archival material" with rare pictures of the life and times of the former Premier, according to the organisers of the event, gives a vivid and detailed description of the life of SLA Akintola from his birth to his death, his complex life, politics and convoluted travails in power, as it is a "historical narrative of Akintola as a hero and victim of his own principles and populism."
In a preface to the book written by a professor of history at the University of Ibadan, Tayo Adesina, he described the book as a "fascinating work (which) will spawn another work in the nearest future… (it) provides another illuminating angle to the life of a man who has remained an issue in Western Nigerian and Nigerian politics.
"Future generations of Nigerians would be eager to understand the life, times and politics of a man of uncommon intelligence, verve, vision and indomitable spirit."
According to the organisers, the Guest Speaker of the event would be the Ovation Publisher, Bashorun Dele Momodu, while the book reviewer will be Dr. Festus Adedayo, former Special Adviser, Media to the Governor of Oyo State and the event will have as compere, Ibadan-based broadcaster, Edmund Obilo.