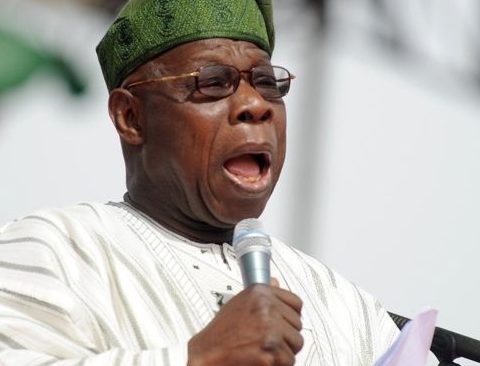 Former President Olusegun Obasanjo has called on African leaders to provide more support to NEPAD, to boost economic development of the continent.
Obasanjo made the appeal when the National Coordinator of NEPAD Nigeria, Gloria Akobundu, visited  him in his Abeokuta residence.
The former president said "NEPAD is a home-grown initiative to cater for social economic and political challenges in Africa.
"There is need for greater support for NEPAD because it is a home-grown initiative by some past African leaders.

"AU leaders saw the need for an initiative that would cater to the social, economic and political challenges of member states, hence the establishment of NEPAD," Obasanjo said.
The former president also noted that a good understanding of the mandate of NEPAD was important  to achieve its objectives.
Obasanjo also expressed happiness at the efforts made by NEPAD in the last 10 years to establish presence and impact in almost all African nations.
Akobundu thanked Obasanjo for his support to the agency from inception, saying NEPAD Nigeria would do more in realising the mandate of the agency.
A statement by Akobundu's  Special Assistant,  Mr. Nkem Lafia on the visit, recalled that Obasanjo was one of the founding fathers of NEPAD.
NEPAD was established in 2001 as an economic development programme of the AU, to provide vision and policy framework for accelerating economic co-operation and integration among African states.