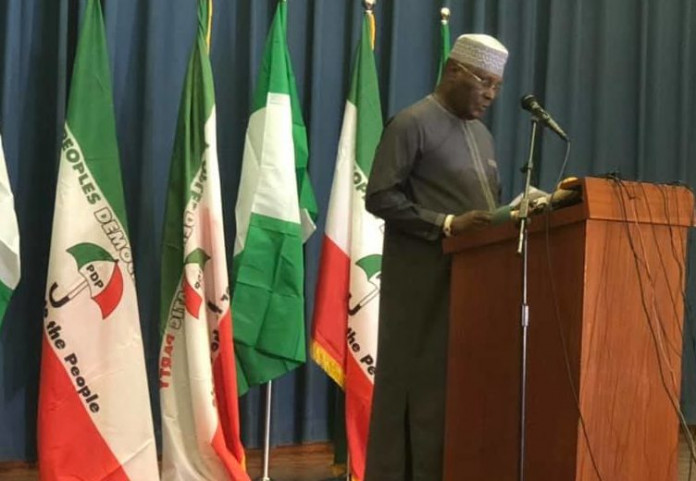 The Eastern Union (EU), a socio-political pressure group for the people of the old Eastern Region of Nigeria, has advised the Peoples Democratic Party (PDP) leadership to review its campaign activities and strategies to accommodate support groups.
Charles Anike, the Eastern Union (EU) National President, in a statement at the weekend, warned that the PDP leadership was about to make the same mistake of 2015 by abandoning the support groups and grassroots mobilisers.
Anike recalled that during the 2015 general elections, the PDP stalwarts hijacked the campaign funds and pretended to be doing something until it became too late for them.
According to him, "In 2015, the support groups and its leaders were undermined and ignored by the party leaders and Campaign Council and that resulted to 'to your tents O'Israel' by the members of the various support groups.

"The same situation is playing out again. There is a saying that it is only a mad man that does the same thing the same way and expect different result.

"We advise the PDP leadership and its Presidential candidates, Alhaji Atiku Abubakar and Dr. Peter Obi, to wake up and make hay while the sun shines."
Anike, whose group did not hide its support for the Atiku/Obi ticket, maintained that "the ruling All Progressives Congress (APC) had been busy penetrating the grassroots with different gift items like salt, garri, rice, plastic buckets, etc, even the Vice President is going to markets distributing N10,000 to each person and collecting the voter cards information.
"The APC is surely using the weapon of hunger to hold on to power. And while these are going on, the PDP and other opposition parties are deluding themselves by ignoring the realities on ground.
"In 2015, before ex-President Goodluck Jonathan realised that he was all alone in the battle front, it was too late. Therefore, the earlier the PDP Presidential Campaign Council reviews their method and recognises the importance of the support groups, the better for all or they should be ready to face the consequences."