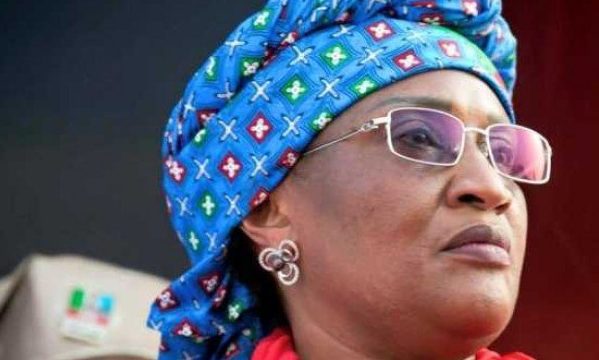 Vexed by her disqualification as an aspirant for the governorship position of Taraba State, the Minister of Women Affairs and Social Development, Aisha Alhassan, has resigned her appointment.
She also resigned her membership of the All Progressives Congress, APC.
Alhassan did not make the list of aspirants approved governorship candidates approved after the screening conducted by the party.
The National Chairman of the APC, Adams Oshiomhole, had blamed her disqualification on her alleged anti-party activities.
"She had issues that have to do with party loyalty. Our constitution is clear and it dictates that to contest elections or even hold office in the APC, you must be loyal to the party in every material concern.
"From all she had said in the past and even her comments and general attitude during the screening, the NWC reviewed everything taken together and we arrived at the conclusion that she does not possess the level of loyalty the APC requires for her to contest elections on our platform," Oshiomhole disclosed.
In her letter of resignation submitted to the APC in Sarakin ward of Jalingo local, there was no justification for her disqualification.
"If I am not good enough to contest elections in the APC, then I feel I am not also qualified to remain a minister in the APC government," she declared.
READ ALSO: We've practised inclusive governance in the last three years – Ambode
It would be recalled that her problem started from her interview with BBC Hausa Service last year when she confessed her support for Vice President Atiku Abubakar to become the next president of the country against President Muhammadu Buhari who appointed him minister.
"Atiku is my godfather even before I joined politics. And again, Baba Buhari did not tell us that he is going to run in 2019.
"Let me tell you today that if Baba said he is going to contest in 2019, I swear to Allah, I will go before him and kneel and tell him that 'Baba I am grateful for the opportunity you gave me to serve your government as a minister, but Baba just like you know, I will support only Atiku because he is my godfather. If Atiku said he is going to contest," she had said.