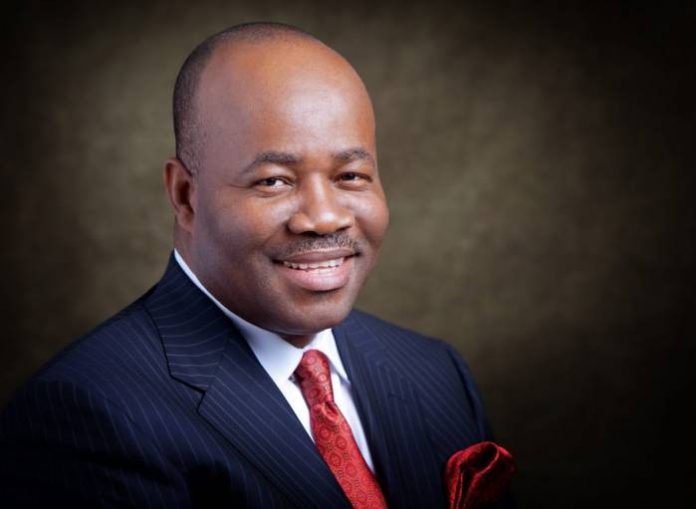 Akwa Ibom Democratic Forum (ADF) is once again worried over the obvious degeneration that has assailed a once celebrated columnist, Mr. Dele Sobowale, having noticed the same disturbing trend in 2018 when he struggled, albeit futilely, to tarnish our GRAND LEADER, Senator Godswill Akpabio, in a patently prejudiced and commercially driven article .
ADF takes exception over Sobowale's frequent use of the name of former governor, His Excellency, Arc. Obong Victor Attah, our reverred ELDER STATESMAN to drive his drivel against Distinguished Senator Akpabio because the Obong Attah we know cannot subscribe to views that would orchestrate ethnicity and emphasize bigotry which Sobowale without much subtlety is railroading the State to.
We are aghast that an octogenarian like Sobowale whom the people should look up to as moral example and messenger of peace could trade all acruable advantages of his age and experience on the altar of instinctive actions that are traceable to hate and pecuniary gains.
Akwa Democratic Forum is at sea as to what Akpabio has done to merit the unremitting hate of Mr Dele Sobowale to the extent that impels him to regularly use his column in Vanguard and other available media platforms to excoriate Akpabio and satiate the base instincts that have so seized him and turned him into moral reprobate.
His latest article, APC JUST GIFTED PDP AKS ON ACCOUNT OF AKPABIO is a detestable piece conceived in ignorance and bad faith and replete with fallacies of ridiculous proportion.
ADF notes that the asinine piece has the potential to stoke ethnic conflagration with its defective and unsavoury analyses of elections in AKS which Sobowale neither witnessed nor participated but claims to be an authority in all the election cycles in the State. How can he claim authority with distorted facts. For instance, the narrative that Obong Umana Okon Umana contested election on the platform of ACN in 2015 belongs to this hue of lies. There are such other fallacies and they laden the dubious piece.
Akwa Ibom Democratic Forum wishes to inform Mr Sobowale that Akpabio's advent has brought a leap of fortune to the party. In 2015, APC scored less than 5% of votes cast in the presidential election. In 2019, the story was significantly different. The party scored over 30% of votes cast, giving APC the constitutional requirement to win the presidential election.
READ ALSO: Oyebanji Adopts Former Gov. Fayemi's Spokesman
Sobowale's claim that the two former governors to wit: Obong Attah and Godswill Akpabio are sworn enemies is fallacious, unfounded, baseless and untenable in facts. ADF is not aware of any record or circumstance in which former governor, Senator Akpabio publicly attacked or disparaged his former Boss, Arc Obong Attah or asked anyone to do so on his behalf. Our GRAND LEADER is well bred and groomed in values and so can not INSULT elders not to talk of his former Boss. Senator Akpabio holds Obong Attah in esteemed reverence and would never do anything to bring the Elder statesman to disrepute. Sobowale's undisguised attempt to put both leaders on a collision course must be condemned by all right thinking people who love and wish AKS well.
It is on record that Akpabio's regime honoured all statutory obligations to the family of Obong Attah and Akpabio even attended the burial of the former FIRST LADY and wife of the reverred ELDER STATESMAN. In addition , Akpabio while governor honoured his BOSS by constructing a first class road to his local government area. Do sworn enemies honour social obligations towards one another or extend to one another such enduring gestures? The ill fated effort by Sobowale to create an incendiary atmosphere in AKS should be of concern to people of the State as such act is adverse to the unity of the State.
It is clear to us in ADF that Mr. Dele Sobowale's hideous plan is to railroad the State into implosion. His deliberate attempt to set two great leaders against each other and his warp suggestion that the Ibibios could forever elect the governor of AKS without recourse to any other ethnic group amount to preparing the State for ultimate destruction. Of course Sobowale knows that he is not a stakeholder in the State and even if AKS descends into anarchy, he has nothing to lose. It is why he is unrestrained in raising sensitive issues that are injurious to our collective sensibilities because what happens therefrom matters less to him.
Mr. Sobowale comes from Lagos State. Apart from being cosmopolitan and heterogeneous in nature, Lagos also plays host to people of various ethnic groups. But Sobowale has allowed his State to be in peace but does not want AKS with similar peculiarities enjoy same peace. It is reprehensible that a man of his age should be beating the drums of war and fanning the embers of ethnic discord in another man's land. While ADF condemns in all entirety the unwholesome acts of Mr Sobowale, it wishes to state without any fear of equivocation that Senator Godswill Akpabio has sufficient goodwill to win election for himself and the party and that shall come to pass in the upcoming 2023 elections .
Furthermore, Akwa Ibom Democratic Forum wishes to use this medium to caution Mr Sobowale against stoking crises in AKS. We are a hospitable people but the gesture should not be taken for granted. His boastful claim that any AKS politician unknown to him is not big or important enough in the State points strongly to the mercantile component that drives his practice. It further affirms that he is actually an undertaker writer that operates bereft of ethics and values and Senator Akpabio is unfortunately his quarry.
*Akwa Ibom Democratic Forum (ADF)