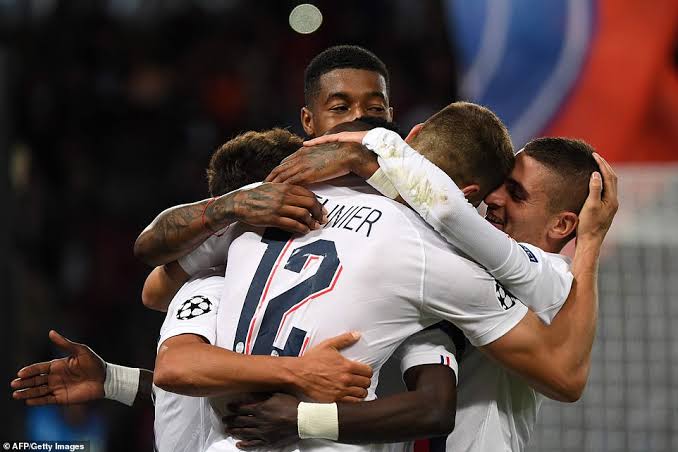 The UEFA Champions league continued with Paris Saint Germain taking on Real Madrid in the group A encounter.
Real Madrid, former champions, had no answer to how three goals passed through their goal post without any reply of their own.
The PSG duo of Neymar and Kylian Mbappe didn't feature in the match but were seated in the stands laughing and watching as the game unfolded.
Real Madrid £300m summer signing Eden Hazard was later substituted as he made little or no impact in the game.
Angel Di-Maria scored twice in the match before Thomas Menier wrapped up the game with a third to give the home side a comfortable victory.
The match ended three nil in favour of Paris Saint Germain who were the host of the day.
The other group A game between club brugge and Galatasaray ended goalless.