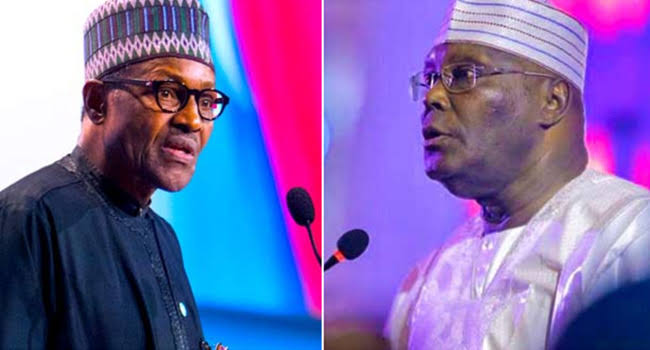 Chairman of the tribunal, Justice Mohammed Garba who announced the recess said they needed the 'short break to refresh.'
The tribunal in the nearly four hours of sitting has given ruling on some motions which it had deferred till judgment day.
Some of the motion ruled on include:
* INEC's motion challenging competence of petitioners' counsel
*Application to strike out case for non-inclusion of Osibanjo in petition
*Motion on allegations of misconduct against security agencies
*INEC'S prayer to strike out some paragraphs in the petition .
In ruling on the above motions and applications, the tribunal decided that:
1. Petitioners' lead counsel, Livy Uzoukwu (SAN), has his name of the roll of lawyers who can practise in Nigeria. So all the documents filed and signed by him in respect of the petition are validly filed.
2. Vice-presidential candidate not a necessary party in election. Petitions are not incompetent because VicePresident Yemi Osinbajo was not joined as a party to the petition.
3. Allegations of the petitioners that security agencies were used to rig elections are incompetent because the individuals and intitutions accused were not joined.
4. Non-qualification of Atiku to contest on the grounds that he is a Cameroonian alleged by the respondents could not be brought up in the reply to the petition. Buhari ought to have filed it as a cross-petition