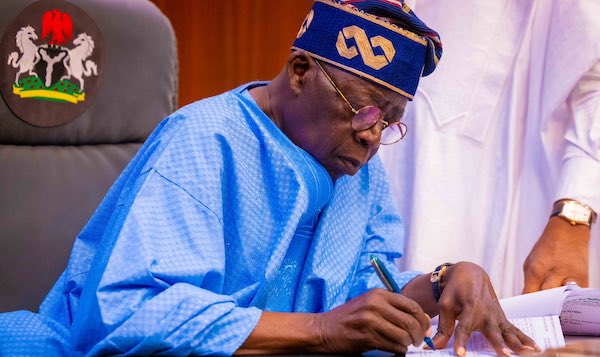 President Bola Tinubu has decided to halt the implementation of a proposed hike in the electricity tariff, opting instead to continue subsidising power consumption nationwide.
The Minister of Power, Adebayo Adelabu, made the announcement on Wednesday.
Adelabu said that while a cost-reflective tariff was necessary to ensure the financial stability of the power sector, it would place an undue burden on Nigerians, who are already dealing with rising fuel costs and inflation.
He stated that the delay in implementing the tariff was causing liquidity issues within the sector but noted that the president's priority was to alleviate the hardship faced by citizens.
"You cannot jump overnight and implement the cost-reflective tariff. I can tell you that till today the government still subsidises power. Tariff should have been raised months back, but Mr President said until we are able to achieve regular and incremental power supply we can't touch the tariff," Adelabu said.
"Now, I never said that it is not yet time to charge a cost-reflective tariff. Rather, I said cost reflective tariff is supposed to have been implemented months ago because it is the source of liquidity to the system."
"But for political reasons and empathy, you cannot cause additional burden on Nigerians. We just had the removal of fuel subsidies; we are talking about the exchange rate skyrocketing, galloping inflation and so many others that bring hardship to the people.
"And Mr. President is trying to relieve this hardship through various forms of palliatives. So it is not politically expedient and reasonable to now implement a tariff that is more like dumping the existing tariff.
Currently, Nigerians pay around N70 per kilowatt-hour, but a cost-reflective tariff would necessitate an increase to N130 or N140, according to Adelabu. This substantial rise is attributed to the rising cost of gas, which is paid for in dollars.
The minister added that the government's decision to continue subsidising power consumption is straining the electricity sector's liquidity and hindering investments.
He, however, noted that President Tinubu had refused to allow a raise in the electricity rate to protect Nigerians from further financial burdens.