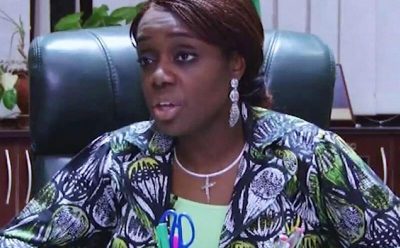 Power, Works and Housing received the highest allocation of N523,011,701,723.25 (33.10%) of the total capital releases of N1.580 trillion to Ministries, Departments and Agencies (MDAs) in the 2017 budget.
But against the expectations of some development experts, Health and Education together received a total of N98,190,277,285.69 (6.21%) for 2017 as against N56,270,030,992.00 (4.61%) the sectors received in 2016.
Allocation for both years were described as unimpressive.
According to details made available by the Ministry of Finance, Power, Works and Housing also received the highest releases in the 2016 capital budget, which was a total of N307,411,749,682.00 (25.21%) of the year's capital budget.
The ministry stated that the N1,580,270,755,084.44 total capital releases for 2017 is remarkably higher than the N1,219,471,747,443.00 total capital releases for 2016.
The details also indicate that Defence and Security received the second highest capital releases of N197,596,016,072.02 (12.50%) in 2017, as against N77,532,885,729.00 (6.36%) total releases the sector received in 2016.
Agriculture and Water Resources received a total of N149,485,276,897.37 (9.46%) in 2017.
The sector had received N143,121,925,241.00 (11.74%) of the capital releases in 2016.
READ ALSO: Adeosun raises alarm over fake Tax Clearance Certificates
The Transport sector got a total of N126,253,042,607.50, representing (7.99%) of the 2017 capital releases as against the N171,900,597,013.00 (14.10%) in the previous year.
Other sectors combined received a total of N485,734,440,498.61, which was 30.74% of the 2017 capital releases.
In 2016, a total of N463,234,558,786.00 (37.99%) was disbursed to these sectors.
Finance Minister, Mrs. Kemi Adeosun, in a statement on Tuesday, said that despite the economic challenges in 2017, the Federal Government was able to fully cash-back the capital releases.
"The sustained high allocations to key sectors was a reflection of the Federal Government's commitment to infrastructure development in the country," she said, stressing that the Federal Government was working assiduously to attract private capital to complement government spending in the key areas.