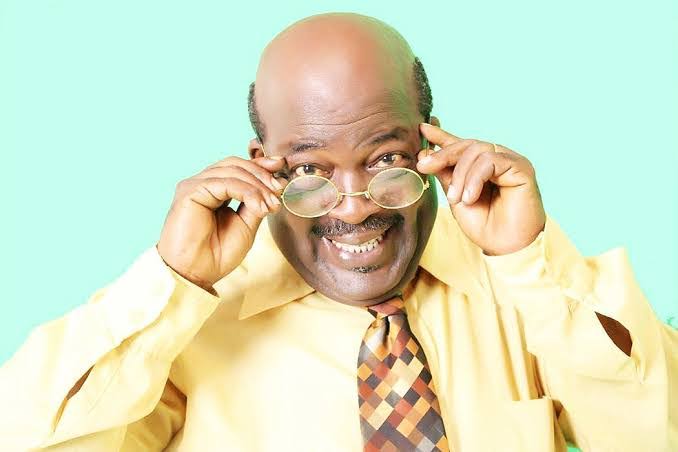 Veteran Nigerian actor, Femi Ogunrombi aka Papa Ajasco is dead.
Mr. Ogunrombi became popular for his role as Papa Ajasco in Wale Adenuga's comedy series, Papa Ajasco.
His death was announced by an industry insider and lecturer, Husseini Shaibu, via his Twitter handle on Sunday.
He tweeted, "I have just been reliably informed that the ethnomusicologist, former Music Instructor with @NATIONALTROUPE and one time stand in for the 'Papa Ajasco' character on the popular @waleadenugaprod. Comic Series 'Papa Ajasco' Mr. Femi Ogunrombi is DEAD!"
Femi Ogunrombi studied music and drama at Obafemi Awolowo University in the early eighties. A multi-instrumentalist, Music Teacher, Composer, actor, producer and director of music/film.
While at OAU, he founded and conducted a Choral group called The Ayoro Voices. This group was the cultural image of the University between 1980 and 1983 respectively.
READ ALSO: 2023: Unsolicited Calls To Voters Won't Stop Makinde's Defeat- Adelabu
In 1994, Femi joined the National Troupe of Nigeria as Music Instructor. Under the Ministry of Information and Culture. By 1998, he rose to the position of director of music, and he inaugurated and conducted the National Choir. In 1998, he left the government to pursue his own music business. His departure from the government service propelled him to become an art consultant to different State governments around the country.
For Example, Lagos State Council for Arts and Culture 1999 to 2002, under Chief Mrs Idowu Shonubi, others are, The Ekiti State Council for Arts and Culture, 2014, under Mrs Yetunde Fosudo, Cross River State Council for Arts and Culture, under, Late Bassey Effiong.
In 2006, Femi joined the popular TV comedy program as Papa Ajasco in the comic series Papa Ajasco and Company created by Wale Adenuga Productions. At the same time became the Coordinator of Studies for his PEFTI film Institute.