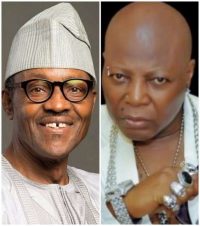 Entertainer, Charles Oputa, popularly known as Charly Boy, was on Tuesday rescued by the police at Wuse market in Abuja from some angry youths.
His BMW car was however damaged by irate youths.
Charly Boy who has been leading a group to demand for the return of President Muhammadu Buhari from London or resign was attacked by youths when he took his anti-Buhari rally to the market.
According to Adeyanju Deji's tweet, "Charly Boy's car was damaged by the thugs.''
He was reported to have fled, abandoning his car, and the youths went after him.
Other reports say that the police resorted to gunshots, teargas to disperse the youths who almost lynched the musician.
He suffered pains from teargas last week when the police tried to disperse him and his band of protesters at the Unity Fountain.
Read also: ASUU strike: NANS gives FG 21 days ultimatum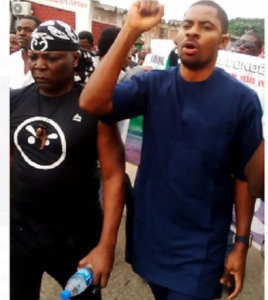 Pro-Buhari youths, led by a civil society organisation, had also hit the streets in support of President Buhari, claiming that Charly Boy and his group were sponsored by corrupt politicians.
The Senate had also denounced protest and explained that Buhari had not breached any law.
Also Presidency explained that Buhari had transmitted power as required by the constitution and has therefore not committed any infraction, but "OurMumudontoomuch'' of Charly Boy continued the protest.
He hardly expected he would be attacked by irate youths and so took his campaign to popular Wuse market, but was saved by the prompt intervention of the police.
Police resorted to release of bullets because they were almost overpowered.
Charly Boy ran leaving his car< behind.
The damaged car was later recovered and taken away by the police.