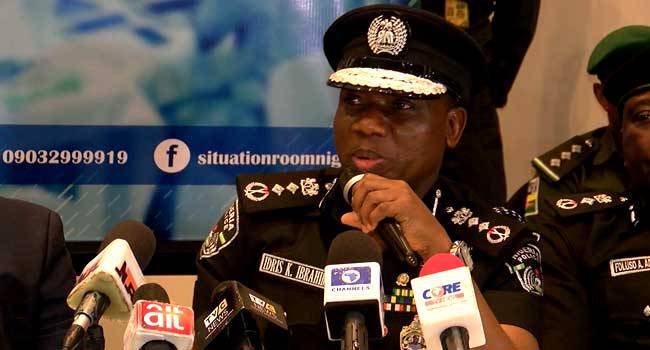 In reaction to the concerns expressed by Nigerians over the operations of the Special Anti-Robbery Squad (SARS), the Nigeria Police Force has restructured the squad with a Deputy Inspector General of Police in charge of its operations.
The new development was made known in Abuja by the Inspector General of Police, Ibrahim Idris.
Idris made the announcement after a meeting with commanders of the squad in Abuja.
Appointed to be in charge of the squad's operation is Joshak Habila.
The DIG, it was declared, would act as the strategic commander of the squad.
Apart from that the police will appoint a commissioner of police to serve as a field commander of all activities related to SARS in each state.
The police said there would also be a direct supervision of SARS operation in each state command.
READ ALSO: We destroy illegal refineries daily -Navy
This, it was gathered, was to help check the excesses of its operatives.
Also, the police said members of the squad would not be allowed to be "acting as body-guards, delving into land matters, personal disputes, debt collection and civil matters."
Dwelling on the issue on its twitter handle, the police said:
"The NPF and its management being a responsible and a responsive institution has monitored various concerns generated.
"The concerns & Counter agitation & painstakingly appropriated this valuable inputs from the Nigeria populace in line with our democratic policing.
"The designation of the Deputy Inspector General of Police (DIG) Operations to lead SARS as the Strategic Commander.
"The direct supervision of SARS operation in each state command under the Commissioner of Police in charge of the state via the DCP / ACP ops."