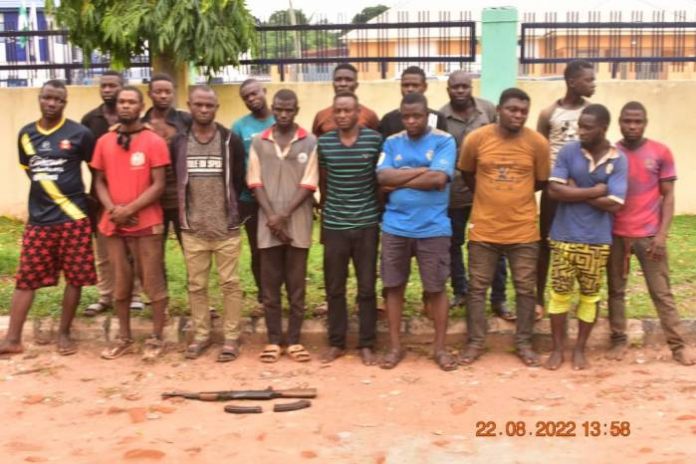 The Benue state police command has arrested suspected kidnappers numbering 18 in Ado Local Government Area of the state.
The state Commissioner of Police, Wale Abbas, disclosed this in a statement signed by the Police Public Relations Officer, PPRO, SP. Catherine Anene, and made available to journalists in Makurdi.
The Commissioner explained that "On 21/08/2022 at about 0730hrs information was received about suspected kidnappers who were trying to bypass police checkpoints at Utonkon road, Ado Local Government Area.
"Police officers deployed to the area in collaboration with members of the community were able to intercept and arrest 18 suspects, all male of Ikpayongo, Gwer Local Government Area.
While noting that investigation is on going, he said one AK-47 rifle and two magazines loaded with 30 rounds of 6.72mm live ammunition were recovered from them.
In a related development, the police has detained one Ternenge Kpandegh, for allegedly vandalizing billboards belonging to the Peoples Democratic Party, PDP, in Benue state.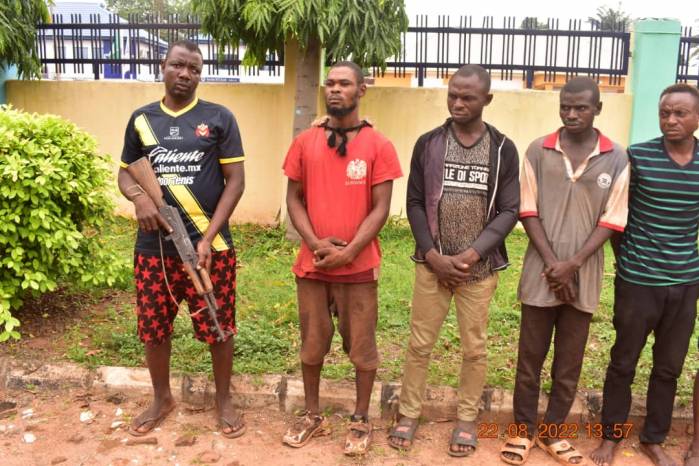 The suspect was reportedly caught red handed by some staff of the Makurdi Local Government Task Force at the Wurukum market area of the state on Monday morning.
Speaking to journalists at the command Headquarters in Makurdi, the party Publicity Secretary, Mr. Bemgba Iortyom, thwy wete at thw party secretariat when they got the news about the billboard.
READ ALSO: Rampant Leeds Stun Chelsea 3-0 In Commanding Win
"When we heard about it, we quickly rushed to the scene and tried to get first hand information about what happened and we advised the Task Force to call in the police. He is now in the custody of the police and we are here as an interested party."
"We have been suffering from such acts before where all our billboards were destroyed. We have lost count of how many of our billboards that have been destroyed in the past."
Mr Iortyom who noted that some PDP billboards were recently destroyed at Oshigbudu in Agatu LGA said in Makurdi, billboards were also destroyed in Wadata, New GRA, High Level and Wurukum areas.
"We have been impressing it on our members to be law abiding believing that we will get to the root of it. So we consider this to be a lucky stroke to have this culprit arrested in the act of destroying the billboards."
The Police Public Relations Officer, PPRO, SP Catherine Anene, had declined comments on the matter but a police source who didn't want to be named confirmed that a suspect was brought to the command in connection with the case explaining that investigation was ongoing.
He said at the end of investigation, if he is found culpable, he would be charged to court.